This post is also available in: Spanish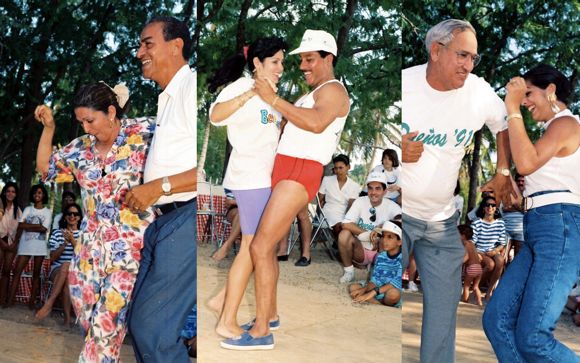 The Dance Contest of Dueños '91, 'Day of Sea and Sun' – was the highlight of the day. People gathered 'round from all over the beach to watch friends and family show the world their Merengue skills.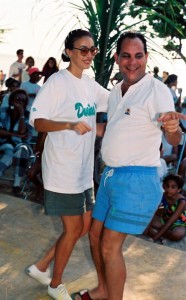 Children from the catamaran, and children making sand castles came running to see this amazing event.
The volley ball players turned their backs on the ball for this sensational phenomenon.
The Merengueros in the band went into high gear, and all eyes were fixed on the dancers.
These photos from the Dueños '91 Merengue contest will bring back entertaining memories of this high-spirited performance.
Article and photos contributed by Carol Burke, awesome article – thanks Carol!