This post is also available in: Spanish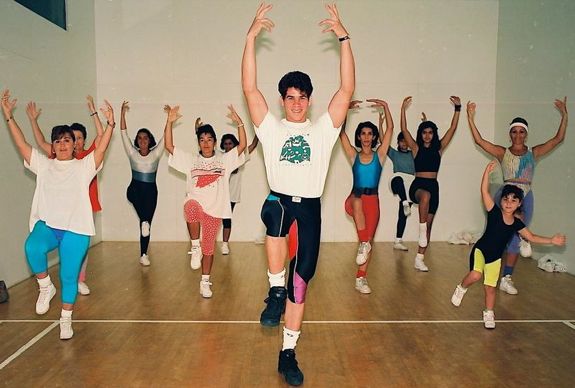 In this week's 'Memories of Casa de Campo, Carol Burke remembers all the sports and activities that were part of everyday Casa de Campo life in the 1980's. Enjoy the outfits!!!
In the mornings in 1989 I would hop on the Casa de Campo bus in Altos de Chavon and ride down to the Casa de Campo Fitness Center.

One day I was in a hurry because I was going to be late for the aerobics class and tried to get off the bus when it stopped at the stop sign in front of the Fitness Center, but the bus driver told me, "NO!" nobody is allowed to exit the bus until it gets to the bus stop. I was so determined to get to the aerobics class on time that I jumped off the bus even though it had started moving again.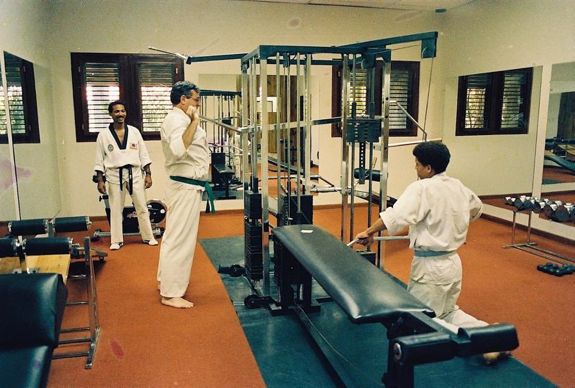 The Fitness Center had a weights and cardio machine room and two racquetball courts.
The aerobics class was fun and energetic, and was held in one of the racquetball courts.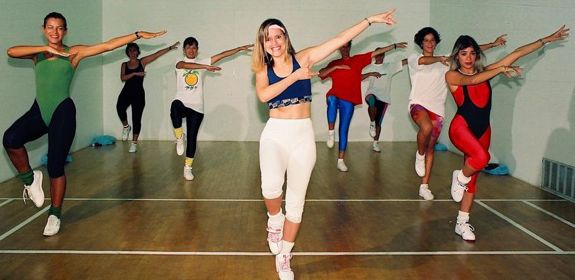 The racquetball courts were downstairs on a lower level and from the upper level there were benches and an opening in the wall for spectators to watch the games. Sometimes tourists came in to watch the aerobics class. I remember one tourist in particular who was interested in observing the class, but didn't seem to know that smoking was not allowed. While we worked out to the music, she smoked several cigarettes, filling the racquetball court with second-hand smoke.
There were Tae Kwon Do classes taught by Archimedes de Jesus for children and adults and also racquetball classes.
Occasionally the Fitness Center would organize a mini-marathon where everyone would run through the streets of Casa de Campo.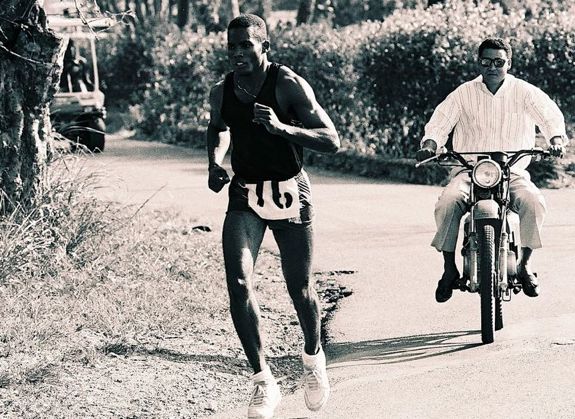 For all their participation in activities, Fitness Center members won many awards which were displayed in the front.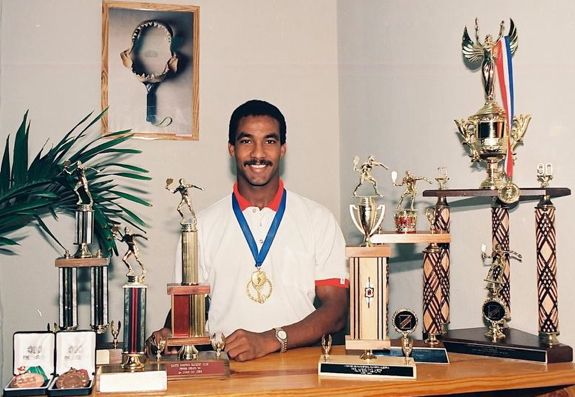 In Casa de Campo we attended shooting lessons, and riding and jumping lessons along with the classes at the Fitness Center.
Horse riding lessons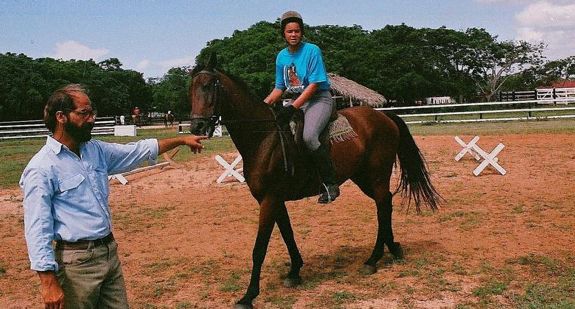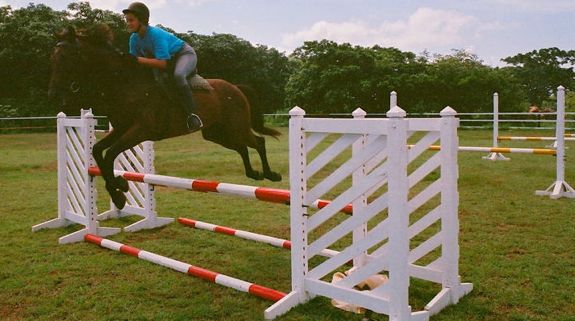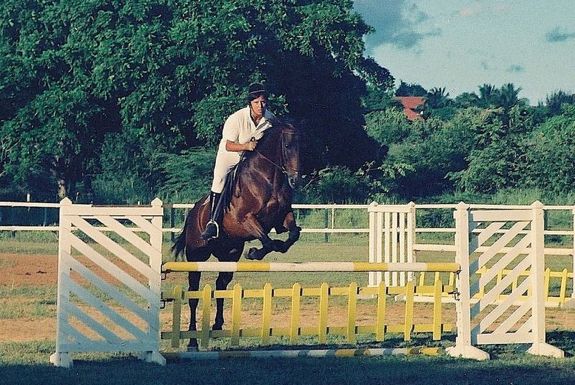 Some people become anxious and tense when they first get onto a horse, so our riding teacher had us practice viewing the world with what she called "soft-eyes" while sitting on the horses. To learn this thoroughly she would have us close our eyes and ride our horses.