This post is also available in: Spanish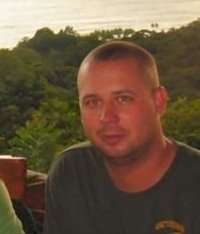 Back in April, the Casa de Campo golf team welcomed Dave (the golf guy) as the new Head Golf Professional and Casa de Campo Living is VERY pleased to introduce him to you! Welcome Dave!The following was written by Casa de Campo's golf department to formally introduce Dave to you, it's a brief bio and summary of Dave's golfing experience and accolades.
We would like to introduce Dave Pfisterer, to Casa de Campo. In April, Dave joined our resort to serve as Head Golf Professional to Golf Director, Gilles Gagnon. Thanks to his long career, Dave has extensive and proven experience in all aspects of the golf operation, including instruction, merchandising, organizing tournaments, management and handicapping.

Dave is a native of New Jersey, USA. He graduated from Muhlenberg College in Pennsylvania with a Bachelor of Arts degree in Political Science. He has extensive experience in the world of golf that will be useful during his stay at Casa de Campo. Dave began his golf career as an Assistant Professional at the DuPont Country Club, in Wilmington, Delaware. DuPont is a 54-hole private country club, built for the employees of the DuPont Chemical Company. It has 9,000 members, an annual average of 135, 000 rounds of golf and was the host site of the McDonald`s LPGA Championship, one of the four major tournaments on the LPGA Tour. After 3 years, Dave moved to The Everglades Club, in Palm Beach, Florida, where he stayed for 15 years, ultimately being promoted to Head Professional in 2003. The Everglades Club is an exclusive, private country club with approximately 1,000 members and 20,000 annual rounds of golf.

In Casa de Campo, Dave will be responsible for running tournaments and outings, as well as managing the day-to-day operations of the golf department.

Dave is member of the following Professional Affiliations:

Class A Member of the PGA of America
Association of Golf Merchandisers
Head Professional Division of AMF Golf Management
Holds USGA Certification as Handicap Administrator
Certified Ping & Titleist Club Fitter

Welcome Dave, we hope you enjoy Casa de Campo!
Dave is undoubtedly a VERY lucky man, since his arrival in Casa de Campo, amongst his more mundane golf duties, he escorted the Miami Dolphin Cheerleaders, during their swimsuit bikini shoot on the Teeth of the Dog and enjoyed taking care of the Maxim models during the Dewars 12 Golf Golf Invitational hosted by the Maxim Girls! It's not all hard work and handicaps here in Casa de Campo!
Below you will find links to other Casa de Campo golf articles:

Casa de Campo Recognized as the World's Leading Golf Resort at the 2009 World Travel Awards
Casa de Campo Golf Academy by David Leadbetter: August Special
Casa de Campo's "Teeth": still top dog!
The Biggest Five Super Scramble golf tournament – September 12th and 13th
1er Torneo de Golf Fundacion Hospital General El Buen Samaritano – un exito!
The Sugar Open 2010: golfing action on the Teeth of the Dog!
Casa de Campo awarded a Gold Medal by 'Golf Magazine'
Hogar del Niño Weekend: Torneo de Golf
Golf Academy by David Leadbetter Comes to Casa de Campo
"Handicaps; Really? Really." By Josh Cupp, a Casa de Campo Golf Professional
Miami Dolphins Cheerleaders: on location in Casa de Campo
Dewars 12 Golf Invitational: A very fun day on the Teeth of the Dog
Dewar's 12 Golf Invitational Tournament hosted by 12 Playboy Playmates
Adventures in the DR: me, a golfista?