This post is also available in: Spanish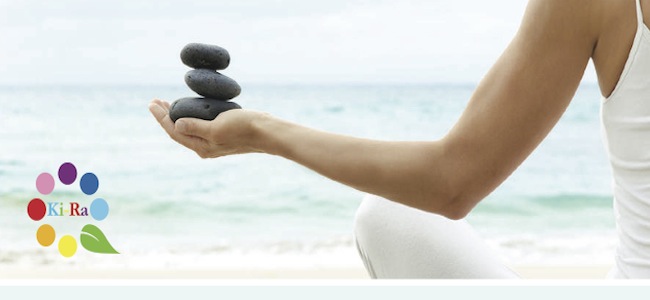 Because you deserve the best from life, Veronica Noguera and KI-RA Holistic Living invite you to a meditation workshop, which will be given on Saturday November 8th from 9am to 4pm at Punta Minitas 11, Casa de Campo.For just US$120, you will enjoy a package which includes; Yoga Asana, Detox Juice, Meditation Workshop, Vitalizing Lunch and Meditation Practice, ensuring that you will learn to meditate with techniques you can apply to your daily lives.
Take this chance to reach the state of emotional balance you want!
Meditation Workshop by KI-RA Holistic Living

When: Saturday November 8th, from 9am to 4pm

Where: Punta Minitas #11, Casa de Campo

Price: US$120 p/p
By the way, if after finishing the workshop, you want to spend an evening among friends and at the same time supporting a good cause, we remind you that this same day from 7pm will be the Fiesta de Mozos Famosos, where 40 members of the Casa de Campo & La Romana community will act as the waiters and waitresses to raise funds for the Fundación Río Salao, whose aim is to beautify the Río Salao area in La Romana by painting the facades of the houses in vibrant Caribbean colors and later to create a "tourist alley" with small businesses selling souvenirs and crafts.
Fiesta de los Mozos Famosos!

When: Saturday November 8th, 7pm

Where: Club de la Costa, Central Romana, La Romana

Cost: RD$2,500 per person

Buy your tickets now:  

As each waiter / waitress is responsible for selling their own table, to buy tickets for the REBECCA HUGHES table, which will of course be the most fun (even if I am completely and utterly biased…), or the PHILIP SILVESTRI table, you can reserve your tickets at:

SILGON, (809) 523-2045, [email protected]

Contacts: [email protected], (809) 307-2729 / (809) 697-5796
(In case you want a different waiter or more information.)