This post is also available in: Spanish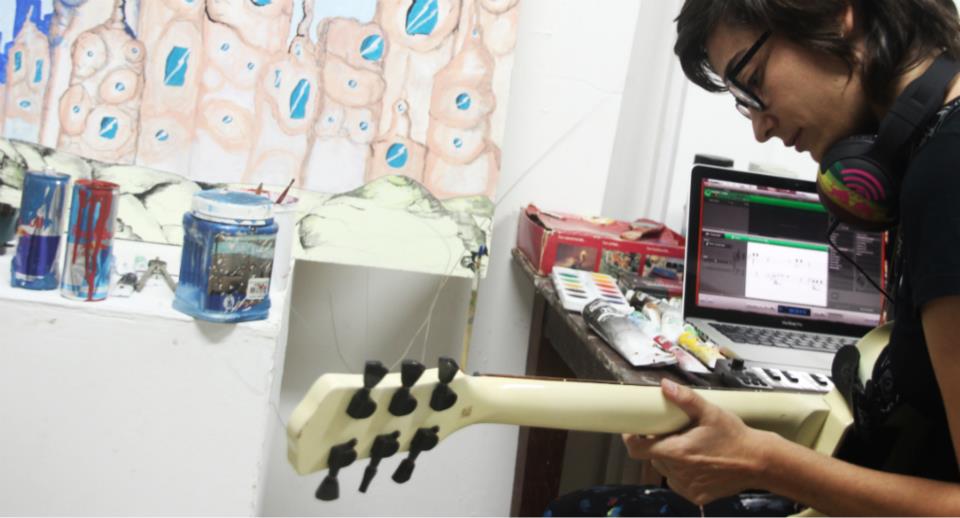 Welcome Maria! Maria Batlle was chosen for the Artist-In-Residence 2013 program at Altos de Chavón, The School of Art and Design. During her time here, she'll be living in Altos de Chavón for three and a half months preparing her participation in the art exhibition "Artists-In-Residence" opening on Thursday April the 4th at the Altos de Chavón Gallery. But Maria's "Muse Seek Project" is more than painting – it's a unique and fascinating combination of music and painting. 
 Maria's Painting Studio at the Altos de Chavón School of Art and Design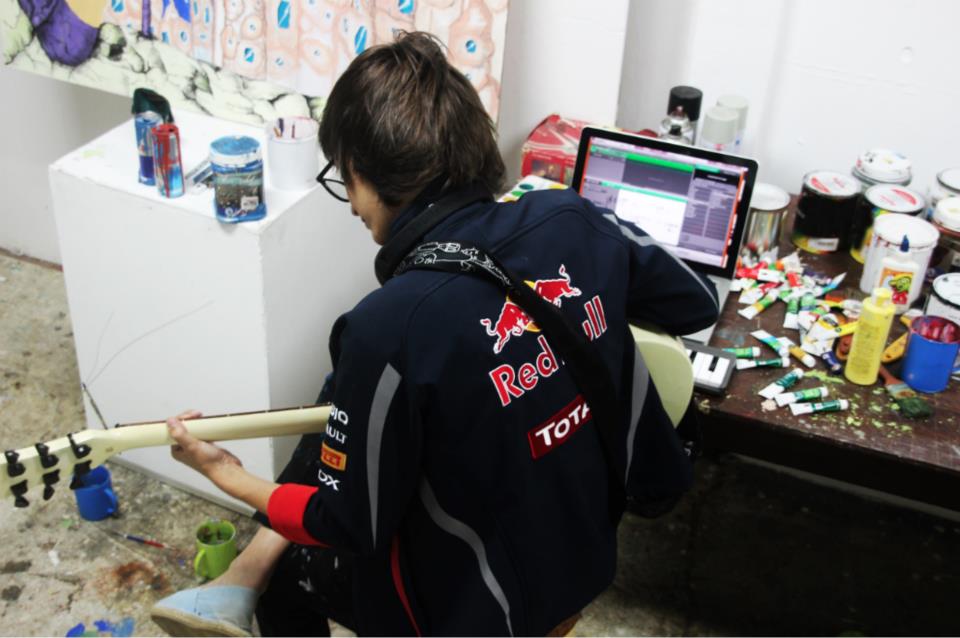 "The Muse Seek Project" promises to be an unusual and breathtaking art show – with both elements; the music and the painting, produced and played by herself. Having worked on the music component right before coming to Altos de Chavón –  she is now working on the paintings.
 Maria recorded sounds of nature for The Muse Seek Project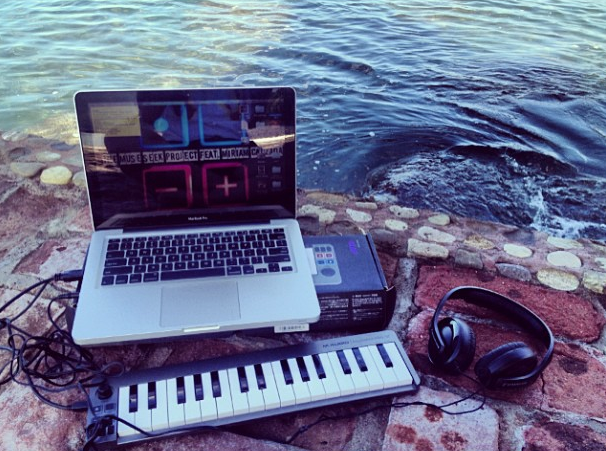 Sponsored by the top international energy drink Red Bull and masterized at the recording studio of Maestro Jorge Taveras (one of the most important dominican pianists, a music producer and a composer) by Ucranian Audio Engineer (for more than 11 years) and violinist (since he was 6 years old) Svieto Javier Balanutsa – The Muse Seek Project is in fact a combination of Music, Poetry and Paintings. Each song is recorded as a backing track over Miriam León's elegant and unique voice reciting her poetry. Each painting not only has it's own song, but it's own poem too.
Svieto J. Balanutsa, Audio Engineer for The Muse Seek Project at the Maestro Jorge Taveras record studio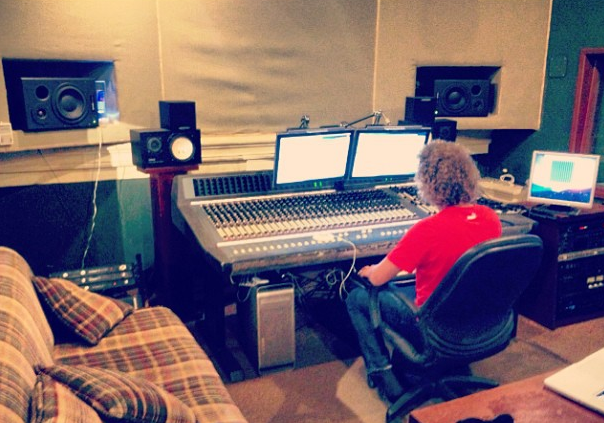 "I always wanted to mix music and paintings, when I heard her voice and her poems I knew she was a muse herself!"

— Maria Batlle on Miriam León
The Muse Seek Project has 11 beautiful poems written by Miriam León while the music and painting part was all Maria. Showing honor and respect to her great poet friend, Maria decided that every painting in this collection would be inspired by these poems.
The Muse Seek Project also features many well known guest artists who collaborated with the musical element, such as frontman of the international Latin Alternative band Pacha Massive Nova who produced a remix where he also sings, New York DJs Luka Tacon and David Kiss, Violinist Svieto J. Balanutsa and voice guests throughout the whole album: Edmundo Batlle, Melissa Arostegui Calzada, Richard Arostegui Calzada and José Juan Calzada.
Miriam León's poems in the middle of recording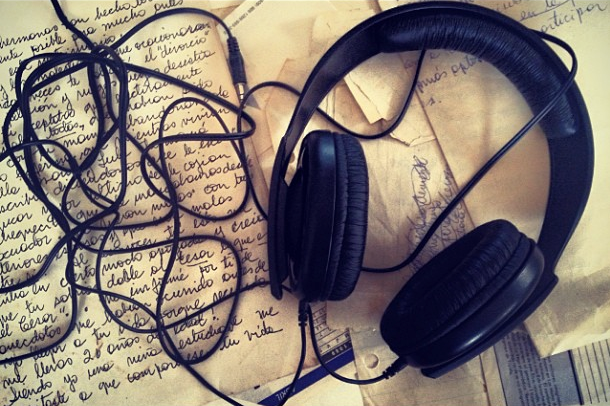 The Casa de Campo community will be able to enjoy the opening of The Muse Seek Project (Part I) on April the 4th at the Altos de Chavón Art Gallery where Maria Batlle and 3 other artists; Duncan Tonatiuh, Saba Farhoudnia, Mildor Chevalier, all also taking part in the Artists-In-Residence program at the Altos de Chavón School of Art and Design.
More about Super Maria (Maria Batlle)

Aside from being the first dominican visual artist sponsored by Red Bull and named In-House Artist for luxury brand MINI® – Maria Batlle is currently an aviation student at ENALAS Flight School, she is also Capitán de Fragata of the Dominican Navy Auxiliary, Member of the Women In Aviation International Organization and VJ (Visual Jockey).

Maria Batlle is now also the Creative Director at Silgon Inc., Marketing, Web Development & Publishing Services.

Maria Batlle and Juan Carlos Porcella (right) with the Netherlands Coast Guards