This post is also available in: Spanish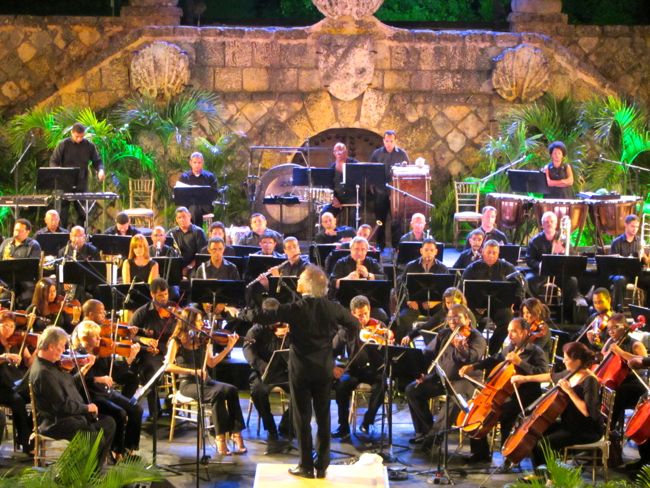 Last Friday the 24th of May 2013 was the concert at Altos de Chavón Amphitheatre of the magnificent National Symphony Orchestra, conducted by the great José Antonio Molina. This concert was part of the Festival de Primavera activities held from May 23rd to May 24th in Altos de Chavón.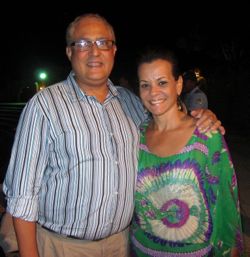 From 8pm a diverse audience made their way to the stone steps of the 30 year old amphitheater in Altos de Chavón. Among the thousands of enthusiastic spectators filling the amphitheater, were children, youths, adults and families. Undoubtedly, the concert performed by the National Symphony Orchestra was a show for the whole family.
Also enjoying the concert were the children of the Hogar del Niño's Hearing and Speech Impaired School, who earlier in the day had had direct contact with the musicians during their rehearsal in the afternoon. An experience organised by Maria Batlle who in partnership with Music and the Deaf (UK) and in collaboration with the Altos de Chavón School of Art and Design has founded a new program to "promote social awareness through the creation of artistic activities and digital movements." (More about this coming soon.)
Also in the audience was the family of the maestro José Antonio Molina.
José Antonio Molina's relatives during the concert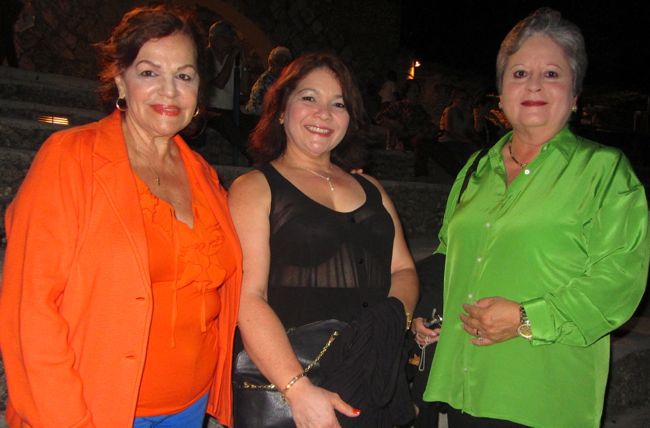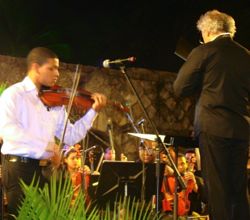 With the never-ending applause that rolled through the crowd like thunder following each and every piece, it was quiet clear that the crowd were enraptured with the performance. The Altos de Chavón amphitheater was a magical setting for José Antonio Molina, chief conductor of the orchestra – who was the first Dominican named as chief conductor of an orchestra in the United States "The Greater Palm Beach Symphony".
One of the greatest moments of the evening was the solo performance by violinist Charli Rafael Fermín Hernández, a youngster of San Pedro de Macorís, taking part as a special guest. At only 22 years old, Charli and has excelled as a soloist in the Philharmonic Orchestra of the Autonomous University of Santo Domingo and the National Symphony Orchestra. A bright future awaits you Charli!
José Antonio Molina with Dr. Claudio & Roswitha Silvestri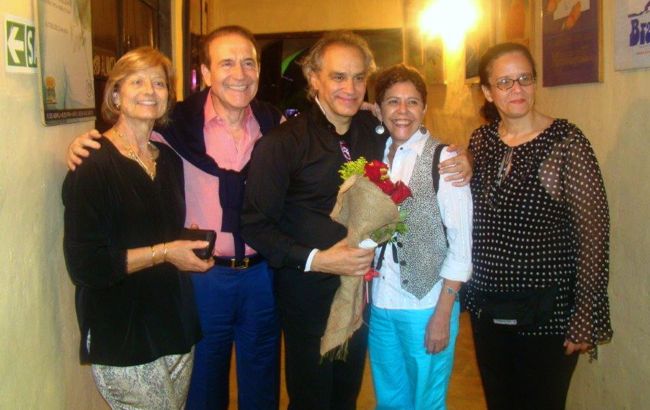 This is the second time the National Symphony Orchestra has performed in Altos de Chavon Amphitheater – they first played in 1984, just 2 years after the magnificent venue was inaugurated during the Concert for the Americas with Frank Sinatra.
A simply magnificent show!
The following pictures were taken at the performance of the National Symphony Orchestra at Altos de Chavón Amphitheatre on Friday the 24th of May 2013, part of the Festival de Primavera.