This post is also available in: Spanish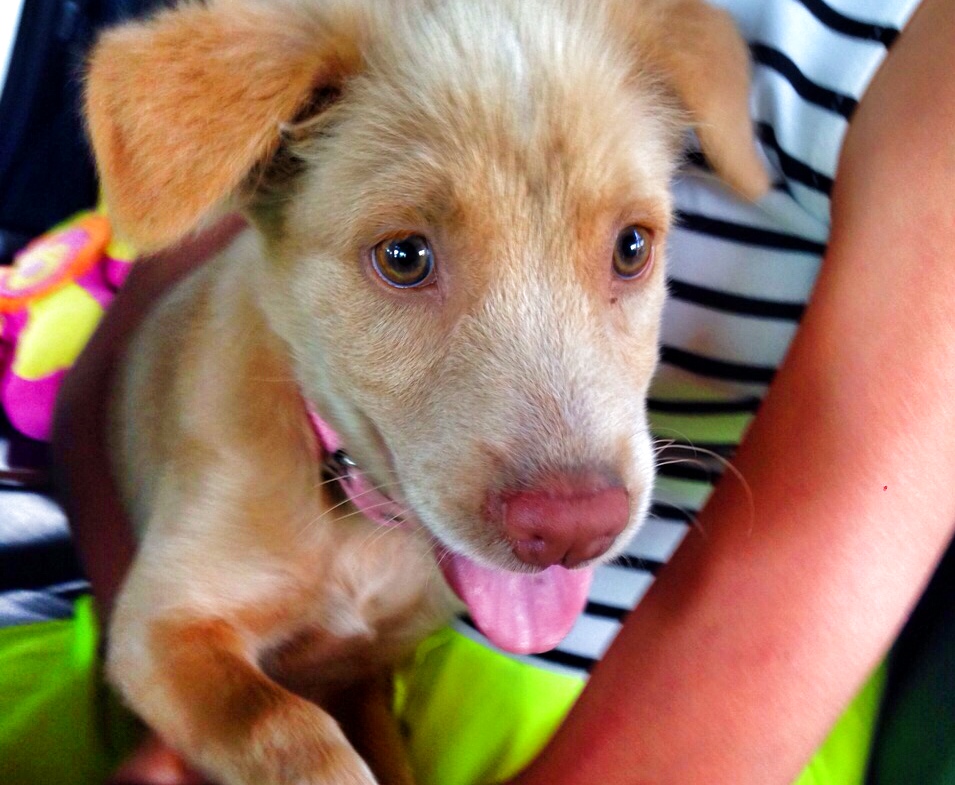 HELP! This adorable little puppy has been lost here in Casa de Campo – and we need your help to get him home!
This little girl is wearing a pink collar and was found this evening by Casa de Campo resident, Wendy Velazquez who is taking care of her at her Casa de Campo villa- but is of course keen to get her home to her owner!
UPDATE: We have still not found the owner of this little puppy so Wendy has now taken her to Casa de Campo security. If you have any information please contact Casa de Campo security on (809) 523-3333 and ask for security.
If you know who this puppy is or rather who the owners are please contact Wendy Velazquez on (809) 224-0881.
Please share to help us get this cutie back home!
A note about collars!
This is the 3rd time I have found lost dogs, and every single time the dogs do not have collars with the owners contact. And no I am not a crazy dog-catcher lady – which means that there must be lots of dogs getting lost around Casa de Campo!
So if you have a dog, PLEASE go get him or her a collar with your phone number on it. Thank you!