This post is also available in: Spanish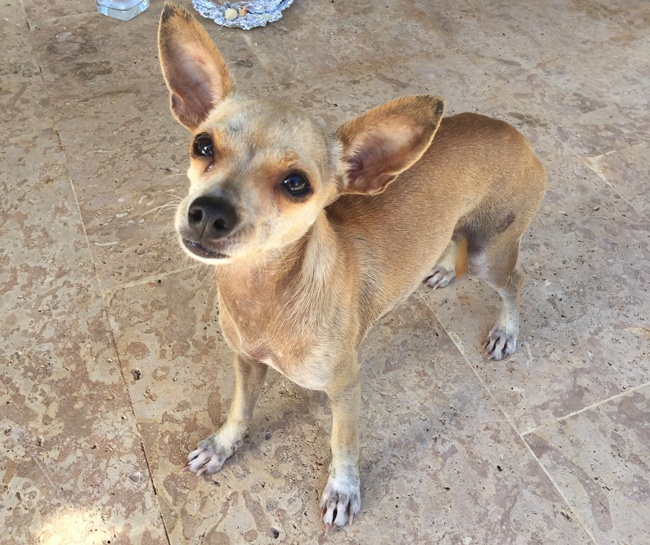 Another year.. another lost dog!
This little cutie (a female) was just found in the Los Lagos area of Casa de Campo and is currently being cared for by Nathan Bailey, owner of Onno's Bar in Altos de Chavón.
Nathan has him at Los Lagos #7, but is of course keen to get him back to his owner – so if he's yours or if you know who he belongs to please call Los Lagos #7, or contact Nathan at [email protected] / (809) 223-6493
Another note about collars
I know I keep harping on about this… BUT please can you put collars (with contact info) on your dogs. If this little lost dog had a collar with his home address and phone number he would be home already.