This post is also available in: Spanish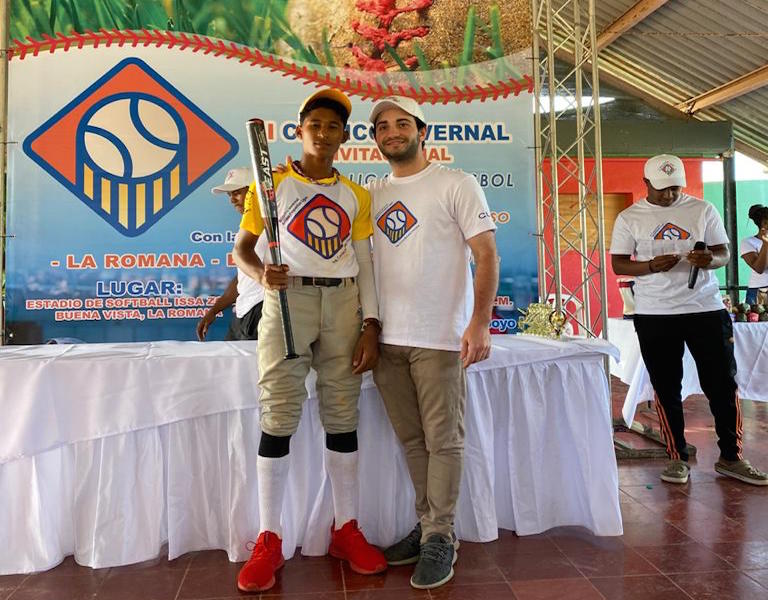 For three years in a row, teams from Hato Mayor, La Romana, and El Seibo have been participating in the Little Leagues Baseball Winter Classic in memory of Ing. Carlos Morales Troncoso.
The tournament took place on November 30th, and as in the last edition, was held at the Buena Vista stadium in La Romana, which attracted hundreds of fans of the sport. This emotional act was led by Lidom's representative, Jorge Torres, representing Vitelio Mejia Ortiz, president of that entity and Jorge Sturla Executive Vice-President of the Los Toros del Este.
La Liga Los Toritos de La Romana were crowned winners of this edition, followed by the Sabino League of Hato Mayor in second place and the Franco de Miches League from El Seibo, in third. Alber Dariel third baseman of the Franco de Miches League won the most valuable player of the tournament.
Gabriel Montes de Oca Morales, the grandson of Ing. Morales Troncoso, was in charge of organizing the event and thanked the participation of the leagues and the sponsoring companies Central Romana Corporation, Higueral, Synergies, Alican, Sky, Matices, Sensormatic and CUBS COTTON.