This post is also available in: Spanish
In two art exhibitions that opened not long ago at the Aldea Cultural Santa Rosa de Lima, the La Romana community got a chance to view crafts designed by local artisans that showcased impressive basketweaving, woodworking, home furnishings and décor. DISEÑANÍA Diseño + Artesania (design + crafts) and GUANEANDO, presented by the Cultural Center of Spain (Centro Cultural de España) and the Technological Institute of Santo Domingo (Instituto Tecnológico de Santo Domingo, INTEC), brought to light the union of innovative products with locally sourced materials.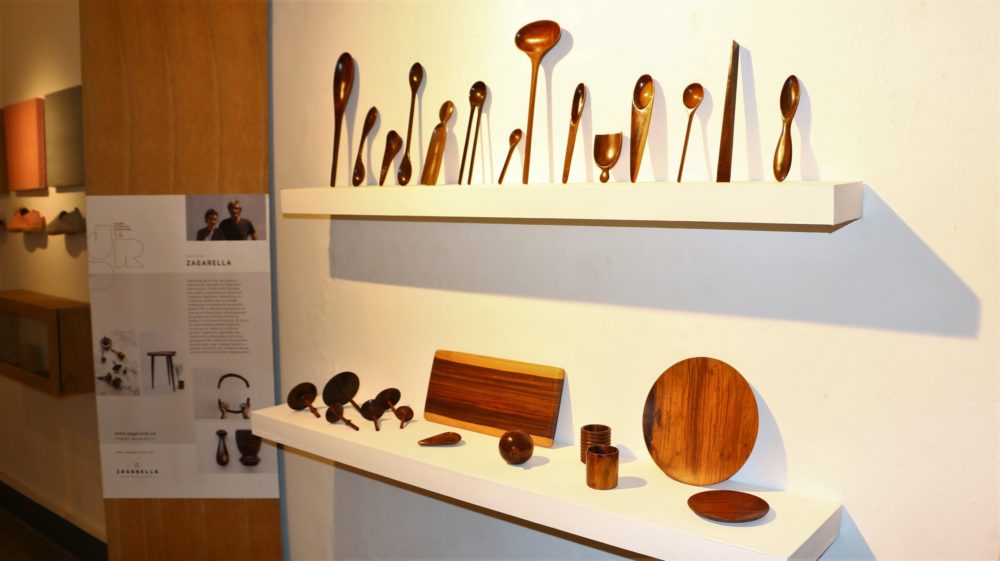 Attendees had the opportunity to meander around La Aldea Cultural Center and see a variety of works on display. Zagarella is a duo father-daughter team by Roberto and Mencía Zagarella. The Italian artisan is famous for his woodworking designs and crafting pieces from guayacán since 1995. He joins his daughter Mencía, a Parsons graduate, in this project she initiated, designing organic and geometric shapes for utensils and household objects. Impressively smooth, these flawless pieces are ones you'll want to view in person.
Jenny Polanco, esteemed womenswear designer in the Dominican Republic and abroad, also serves as an advisor to the Minister of Culture, promoting artisanal production, sustainable development, and cultural management in the country. In a new line of decorative products for the home, she sells pieces made by local artisans from natural materials like amber, larimar, coral, and other autochthonous materials.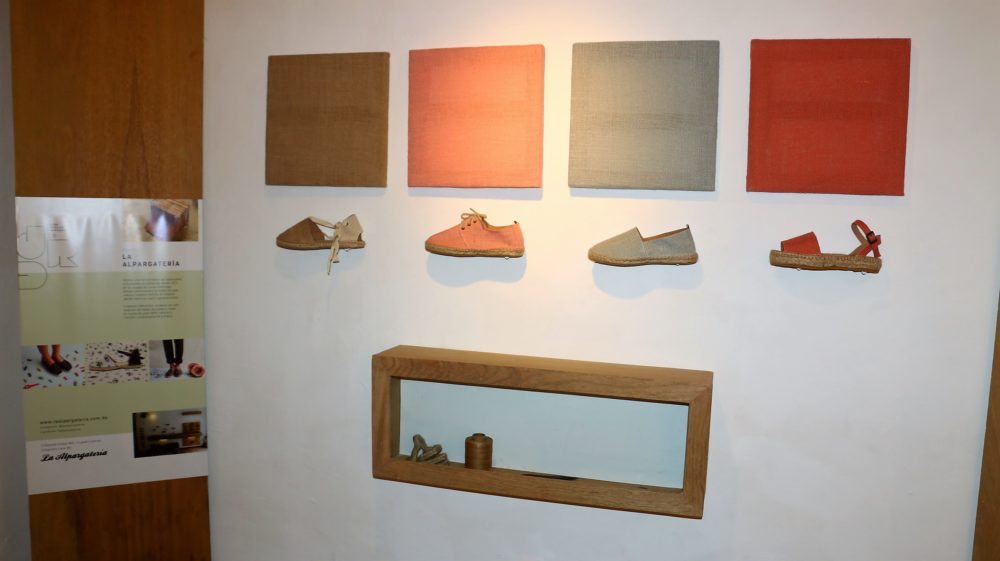 Always a favorite place of mine in Santo Domingo, La Alpargatería is a well known restaurant, store and workshop carrying various models of footwear. In this display, they showcase handmade sandals made from 100% natural jute. José Durán's exhibition Sou-Yi laid out a traditional Taiwanese suit woven from straw. He sites Asian cultural influences as his strongest inspiration. Handiwork continued in a beautiful chair by Orlando Issac. His line, Uso Continuo, products incorporate strong geometric shapes in minimalistic Scandinavian designs with both functionality and rural themes at their core.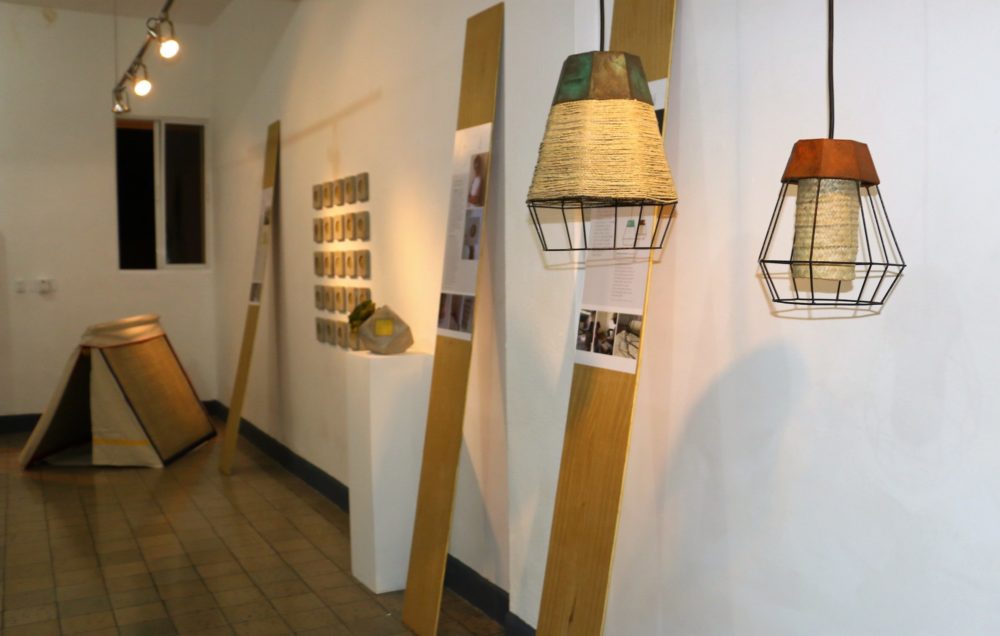 Throughout the exhibit at the Aldea Cultural Center, an urban trend in design was evident and especially intriguing in the variety of lamps. Michelle Urtecho, creator of Geométrica, mixed colors and materials for an industrial look. As Vern, by Paolung Lee, showcased lamps in acacia wood, woven with guano palm trees and thread. He was inspired by the Limón community and its native architecture. Tables and lamps of guano with sheet metal that had been cut and folded was the diverse look of Lale by Tuto y Carola.
Practicality with invention was a central concept of both DISEÑANÍA and GUANEANDO. We encourage you to have a look at these aforementioned products on display and more – up until December 18th; and even remember them as you complete your holiday shopping! Few gifts are as sentimental as these well-crafted designs that have such a rich cultural component.
View the gallery of photos taken by Dariana Soriano on November 18th at the opening of the DISEÑANÍA Diseño + Artesania (design + crafts) and GUANEANDO art exhibition: