This post is also available in: Spanish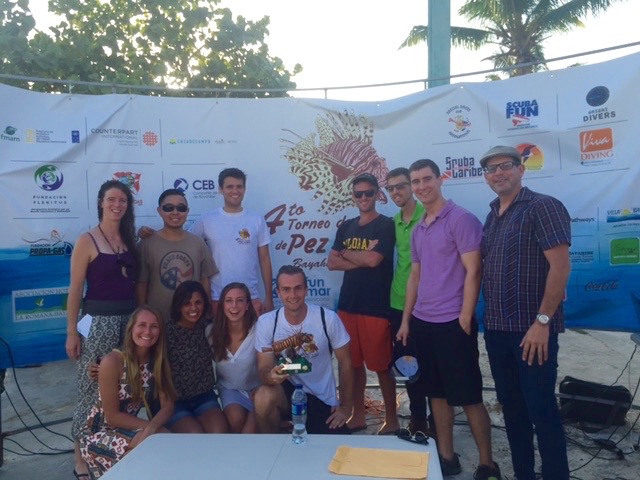 On Saturday December 12th, the 4th Annual Lionfish Tournament was held with the aim of encouraging the capture and consumption of this invasive species that threatens the Dominican Republic's marine ecosystems.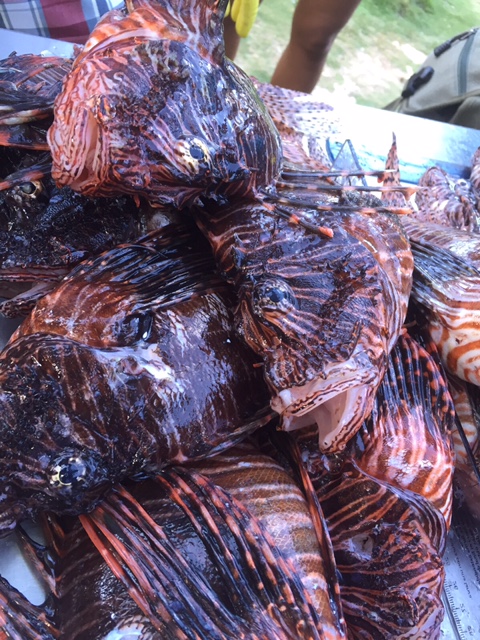 Organized by FUNDEMAR with the support of the La Romana Bayahibe Tourism Cluster and Hotels Association, were ten participating boats of excited fishermen. Seven in the SCUBA diving category (using oxygen tanks) and three in the APNEA category (free diving or lung), with a total of 40 divers.
The Lionfish Tournament is held each year to raise awareness among fishermen and divers in the area to catch as much lionfish as possible, since this species poses a threat to our marine ecosystem by reproducing rapidly, laying up 45,000 eggs in a month, and they adapt to living in depths ranging from 1 to 300 meters which, in our waters, does not include any predators to them.
The total catch during the tournament was 452 lionfish! Following the competition, the fish were cooked for visitors and participants, and prizes were awarded to the winners of this fourth edition of the tournament.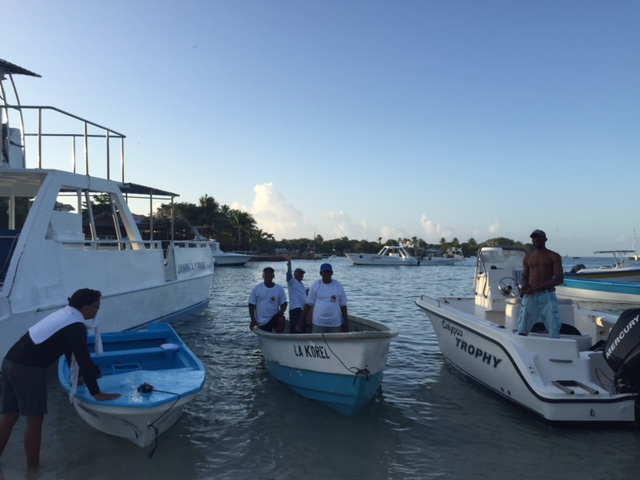 1st place prize in the Scuba category went to the team Chrys, formed by Alido Luis Báez, Ángelo Perez, Ignasio Lora and Chrystopher Pérez, won caught 157 specimens of lionfish. In addition to a cash prize, each winner in the 1st, 2nd, and 3rd place received a trophy of a dissected lionfish made by local artisans. The tournament also included several educational activities throughout the day, focusing on children and youth.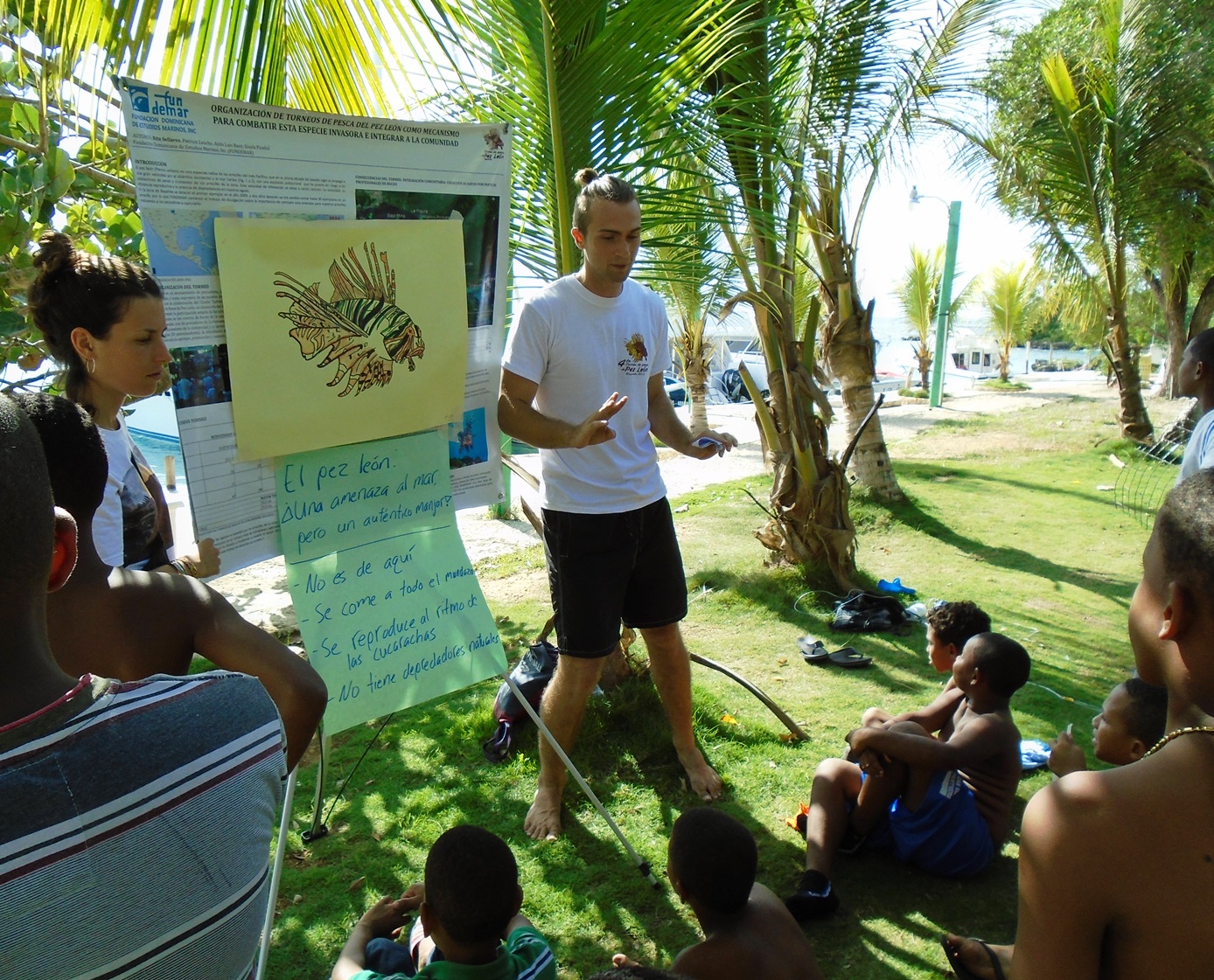 See more pictures below from the 4th Annual Lionfish Tournament, on December 12th:

About FUNDEMAR

FUNDEMAR is an organisation dedicated to the promote, advise, plan and maintain sustainable use of the marine ecosystem and its resources through research, education and conservation policies. It has a technical team based working on science, vocation and efficiency, who develop projects with the misson of accomplishing the organisation's objectives.

FUNDEMAR website: www.fundemardr.org