This post is also available in: Spanish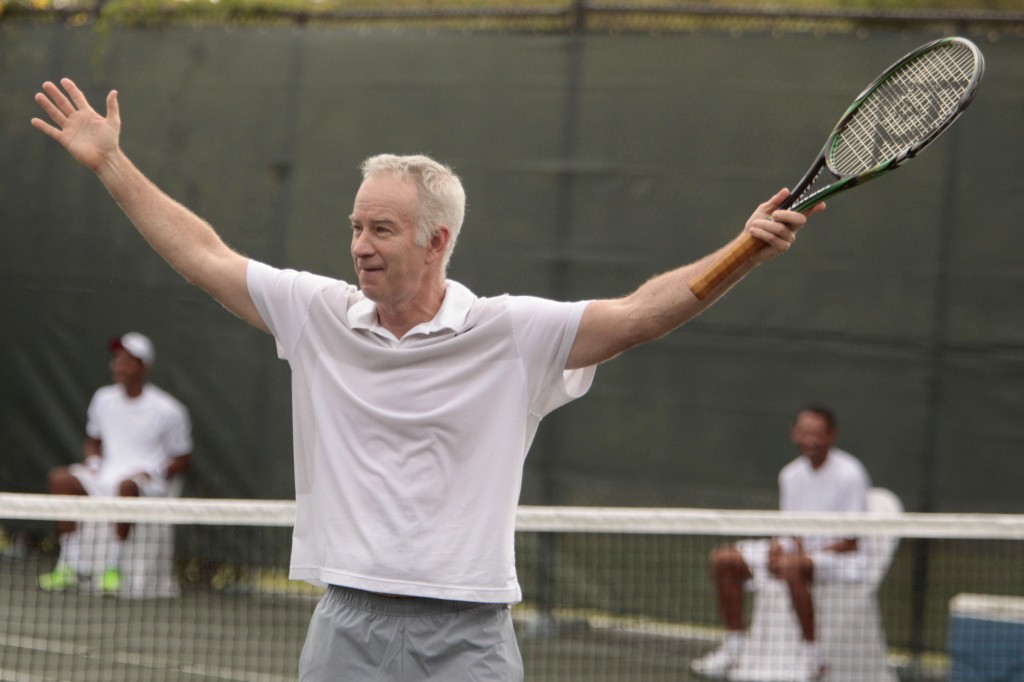 What an honor it was to see the legendary John McEnroe in action right here in Casa de Campo.
Last Friday November 7th, John McEnroe tore up the center court of the La Terraza Tennis Center, putting on a show every bit as amusing and exciting as you would expect from a man whose fame is attributed not only to his success as a No. 1 professional tennis player, but also for his tantrums. And while he did restrain from throwing anything (except the ball of course), he did vent his "anger" vocally, at one point even telling our beloved Emilio Vasquez, director of tennis, to "callate!" Or in English, "shut up!"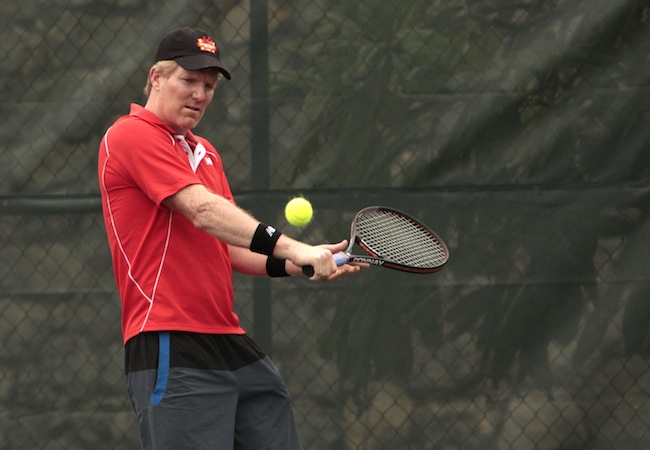 The afternoon started with a press conference with John McEnroe, who was joined by Jim Courier, also a former No. 1 professional tennis player, considered one of the most tenacious tennis players of all time. Following which the games were officially inaugurated with a flag raising ceremony, attended not only by Peter Bonell, chief marketing officer, Daniel Hernandez, hotel general manager and Rafael Torres, the new president of Casa de Campo, but also the American Ambassador for the Dominican Republic, James Brewster, accompanied by his partner Bob J. Satawake and long time Casa de Campo villa owner, Phyllis Berney.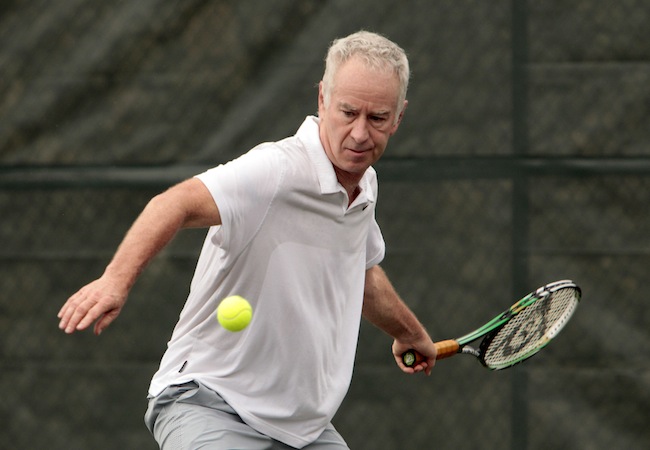 The pair then stepped onto center court for a few warm-up matches against Casa de Campo's best tennis talent; Francisco Concepcion and Pedro Nolasco, who despite winning numerous trophies here in Casa de Campo in recent years, did not leave victorious. Then came a surprise appearance from former top-ranked Dominican player and current Dominican Fed Cup captain Joelle Schad.
Jim Courier, James Brewster, Bob J. Satawake and John McEnroe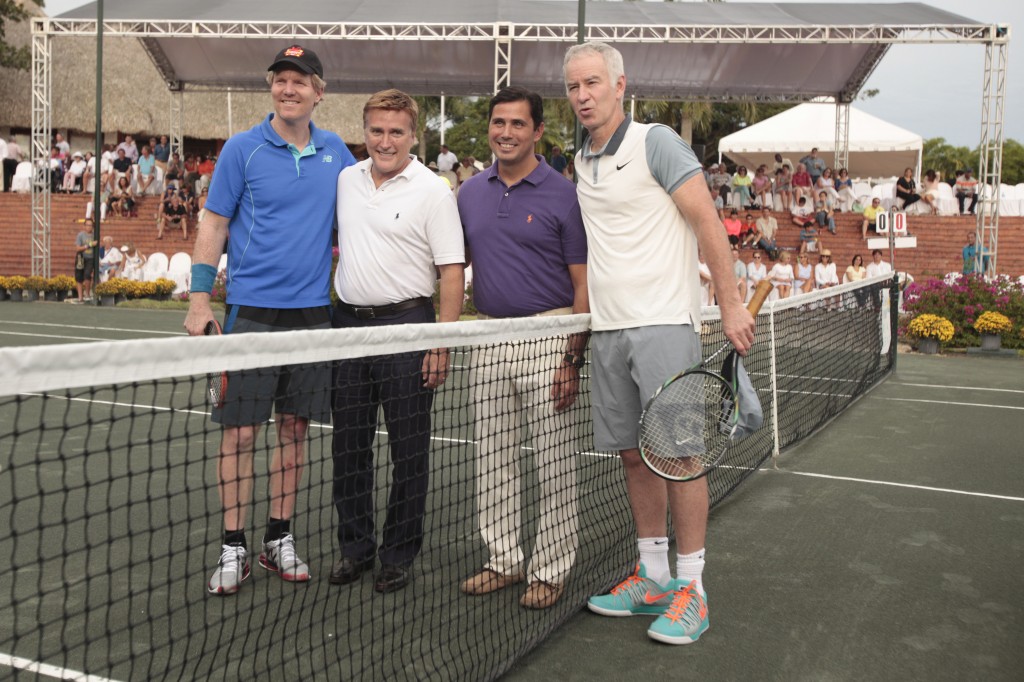 The afternoon then came to a close as McEnroe himself was beaten by two-time French Open champion Jim Courier, 8-7 (7-1).
Jolly good tennis to say the least!
John McEnroe and Jim Courier's visit to Casa de Campo also included a private dinner hosted by Alfonso Paniagua, as well as a dinner in his honor at the Flamboyant Conference Center.
Photo credit: The images used throughout this article were taken by SANTIAGO VIDAL VALLEJO / U IMAGINE PHOTO
The following collection of images were taken by Alejandro Heredia: 
The following collection of images were taken by SANTIAGO VIDAL VALLEJO / U IMAGINE PHOTO: