This post is also available in: Spanish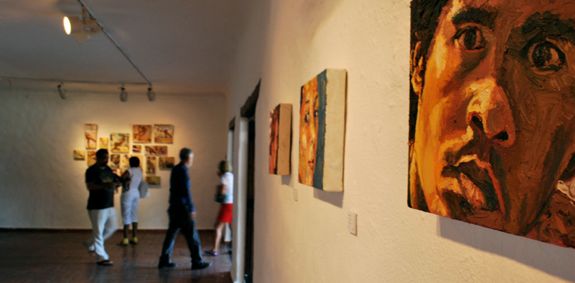 The art exhibition "Artistas en Residencia, Otoño '09" is currently being displayed at the Altos de Chavon Gallery closes, but will close next Monday the 13th of December, meaning this weekend is your very last chance to see it!
Santiago Paulos is an established artist from Uruguay, who is the Altos de Chavon art school's current 'artista en residencia'  this exhibition is a combination of his paintings and the paintings of current Altos de Chavon pupils who worked with Santiago Paulos to create paintings in his style.
This photograph shows the students working with Santiago.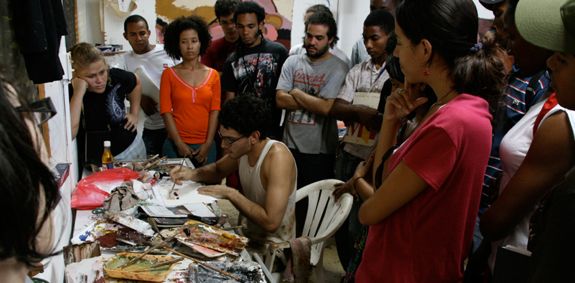 The exhibition was officially opened with an inauguration event on Friday the 13th of November, which was attended by many Casa de Campo villa owners, pupils of the Altos de Chavon Design school and of course art fans – all of whom were very impressed with the standard of art on display.
To view photos and more information about the inaugaration event and Santiago Paulos, click here.
If you haven't already this exhibit – it's worth a peek before it's too late!