This post is also available in: Spanish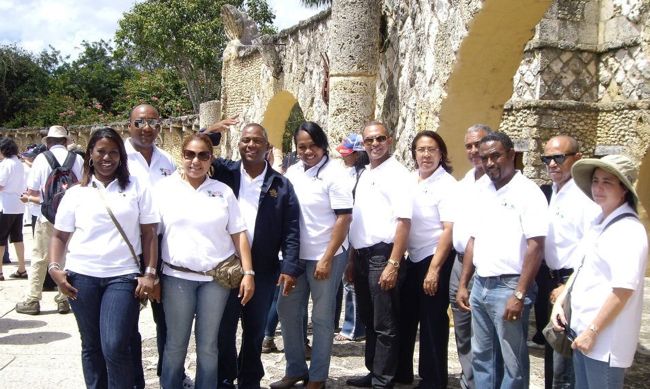 On Friday March the 9th, as part of International Women's day (celebrated the day before on March 8th), more than 70 women from 15 different Latin American countries visited La Romana and the Casa de Campo resort as part of the "XI Latin American Meeting of Engineers, Architects and Surveyors Women", held in Santo Domingo at Hotel V Centenario from March 5th to March 10th 2012.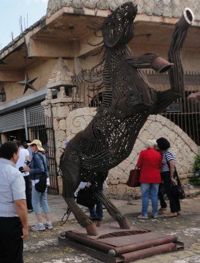 The visit to La Romana started at "El Artístico", the workshop of José Ignacio Moráles, prominent sculptor and well known member of the Casa de Campo community, who created the baseball luminary statues for the immortales of the "Salon de la Fama del Beisbol Latino." Here, the ladies were officially welcomed by  the Mayor of La Caleta and "Codia Regional Este" governing organization for Engineers, Architects and Surveyors.
Later the tour, led by Julia Mariñez, civil engineer of La Romana, continued to the paradise of Casa de Campo, with a fun tour around the artistic village of Altos de Chavón and the Marina Casa de Campo.
At the Marina Casa de Campo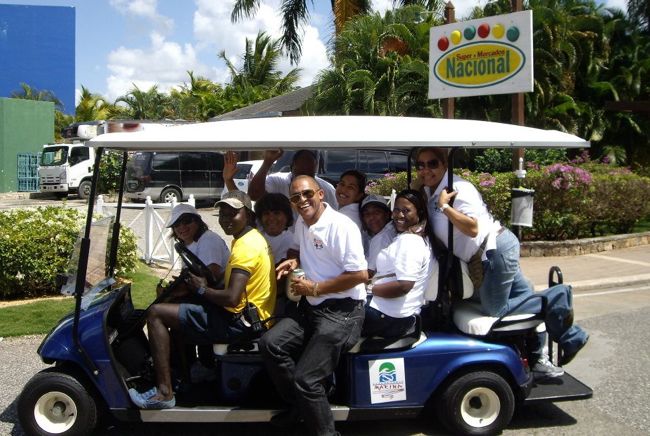 Before leaving La Romana, the ladies enjoyed lunch served in the UASD (CURO) in La Romana, where the visitors were joined by the support committee composed professionals Bianca Musseb, Ana Henriquez, Altagracia Gonzalez, Iris Guerrero, Sonia Lizardo, Juana Tejeda, Ana Jiménez, Patricia Astacio, Juana Contreras and the Board of the East Regional CODIA.
Congratulations to all participants and organizers of this wonderful meeting and congratulations for playing such an important role in society. We hope you had a spectacular experience in the Dominican Republic and most importantly Casa de Campo!
Below is a selection of photos taken during the tour, contributed by Ana Henriquez: