This post is also available in: Spanish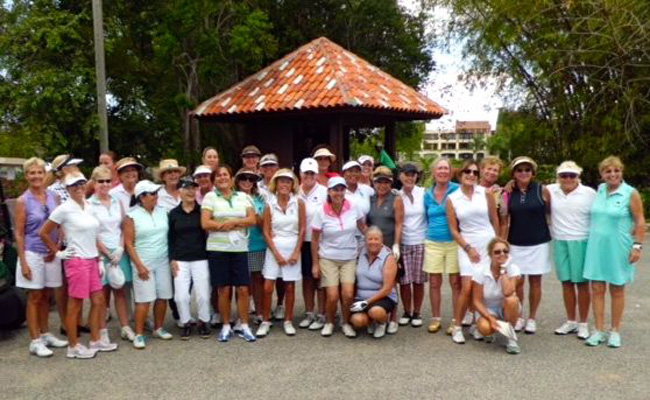 The Casa de Campo community are without a doubt a friendly bunch, always hosting and attending different events, activities and social gatherings. One regular event is "Ladies Day" a weekly golf tournament organized by a group of lady members of the La Romana Country Club. 
"Ladies Day" is a weekly tournament that we members of the La Romana Country Club started many years ago. Usually there are more or less around 20 ladies playing." Explained Mignon Bellini, a Casa de Campo villa owner since the 1980's and one of the founding members of the "Ladies Day" golf tournaments.
Although the Ladies Day golf tournament is usually played on Casa de Campo's only private golf course, the La Romana Country Club golf course, this year, the adventurous Casa de Campo ladies started to travel around for the weekly tournament. "We've been to La Cana at Punta Cana, as well as Punta Espada in Cap Cana, where we were joined by the ladies from over there," Mignon told Casa de Campo Living.
So recently, the ladies of Casa de Campo reciprocated the hospitality of the girls from Punta Cana by hosting a lunch and Ladies Day tournament at the Dye Fore in Casa de Campo. Before heading out on the course, the ladies first enjoyed a lunch at the Dye Fore terrace.
Winners: Susan Mee, Mickey Lodder, Paola Colombo & Maree Couldray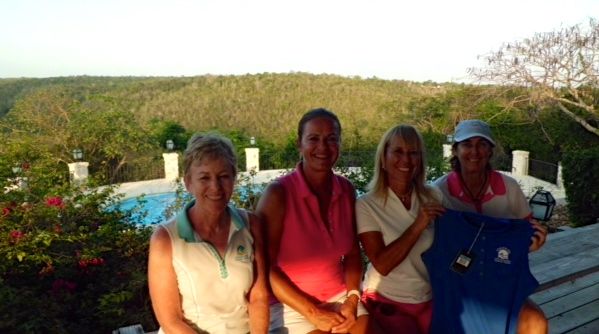 At the end of a beautiful afternoon on the Dye Fore, the scores were counted and the first place winners were named as Susan Mee, Paola Colombo, Maree Couldray and Mickey Lodder, while second place went to Andrea Horwich, Margarita Acosta, Norma Reubel and Roberta Kriss. The winner of the "closest to the pin" contest were Norma Reubel and Maree Couldray.
2nd place: Andrea Horwich, Margarita Acosta, Norma Reubel & Roberta Kriss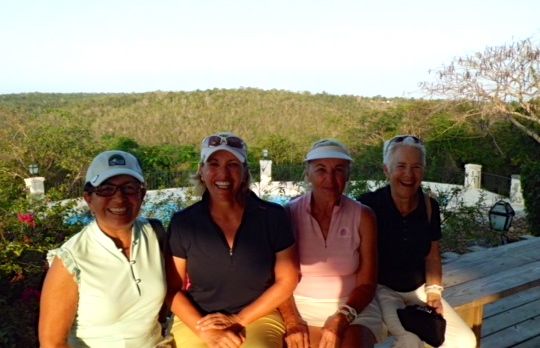 The following collection of photos were taken at the Dye Fore terrace near Altos de Chavon before they teed off: