This post is also available in: Spanish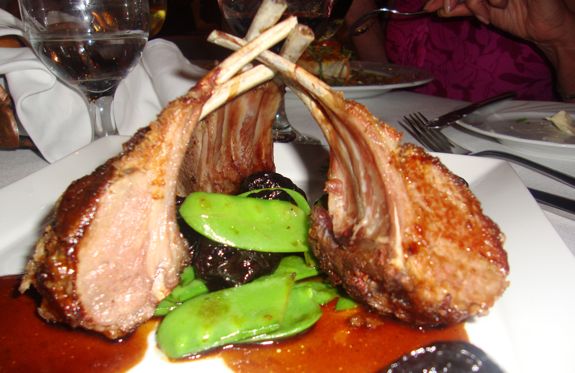 Casa de Campo's La Piazetta restaurant is one of my absolute favourites – the food is fabulous and I just love the romantic, rustic atmosphere. For this coming long weekend, the 14th to 16th of August La Piazetta is offering special set menus – featuring their classic and most delicious dishes!
For Saturday the 14th and Monday the 16th, the following set menu will be available in addition to their normal (and quiet wonderful) menu:
The set menu is $35 + tax per person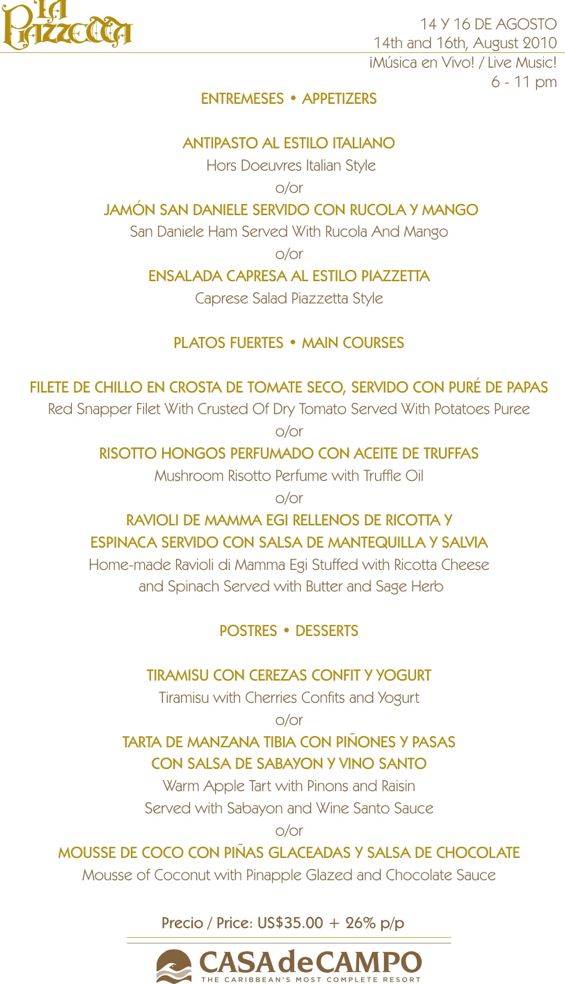 To celebrate the Alejandro Sanz concert, La Piazetta will be offering a different set menu on the night of the concert – Sunday the 15th of August.
This set menu is $38 + tax per person.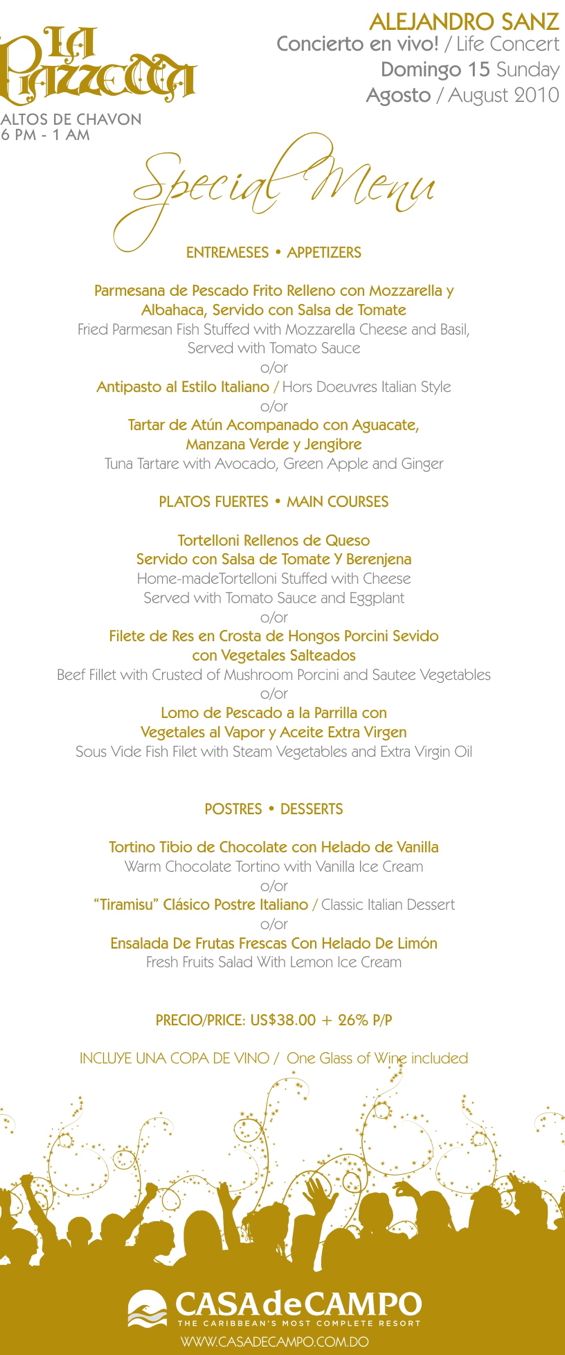 The photos in this article were taken from our 'Casa de Campo Living Review' of La Piazetta – to read our review of this wonderful restaurant, click here.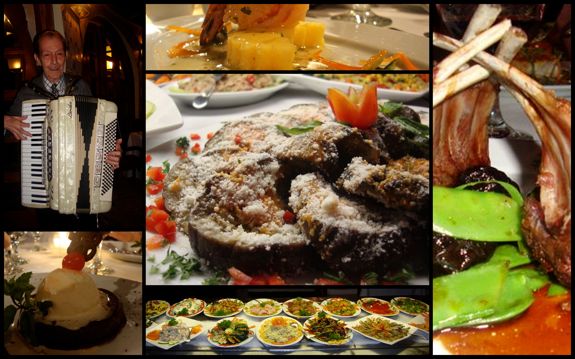 Don't forget that this weekend is also the Fundacion MIR Family Weekend for Life – with golf and tennis tournaments for kids and adults and an awards dinner and after party at Playa Minitas on Saturday the 14th. For more details, click here.
Also this weekend is the Alejandro Sanz concert on the Sunday evening, the 15th of August, for ticket prices and details, click here.

Este fin de semana lago es tambien el 'Fundacion MIR Family Weekend for Life' – con torneos de golf y tenis celebrado con una cena y 'After Party' en la Play Minitas, el Sabado 14 de Agosto. Mas información aqui.
Tambien en el anfiteatro de Altos de Chavon es el concerto de Alejandro Sanz, el Domingo 15 de Agosto, mas información aqui.