This post is also available in: Spanish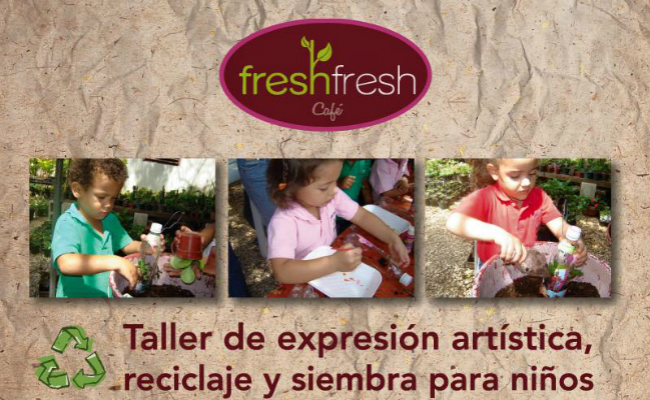 Here in Casa, we think green. Introducing our kids to this concept can be a bit challenging at times. Let's face it…kids are kids, and what they want to do is to have fun! Our friends at Fresh Fresh are helping us teach kids that we must protect the world we live in. For the second month in a row, Fresh Fresh is hosting an art and recycling workshop this Saturday and judging by the success of the first one, your kids should not miss this one!
This workshop allows kids of all ages (some adults were part of the fun last time!) to let the artists within them shine. The recycling and planting workshop will be held this Saturday at Fresh Fresh right here in Altos de Chavón! Take a look at some of the pictures for the last workshop here.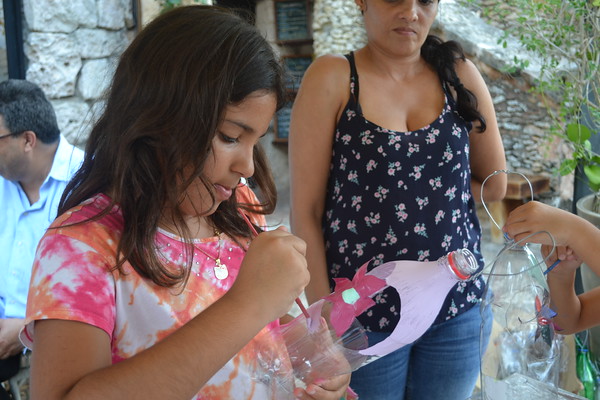 Sign your kids up for this fun and green activity!
Artistic expression, recycling and planting Workshop for the kids at Fresh Fresh

When: Saturday, October 10th, 4pm

Where: Fresh Fresh Café, Altos de Chavón (behind El Mercadito)

Cost: RD$500 per kid (materials included)

Contact: (809) 523-8958

Hurry up, because there are limited slots available!