This post is also available in: Spanish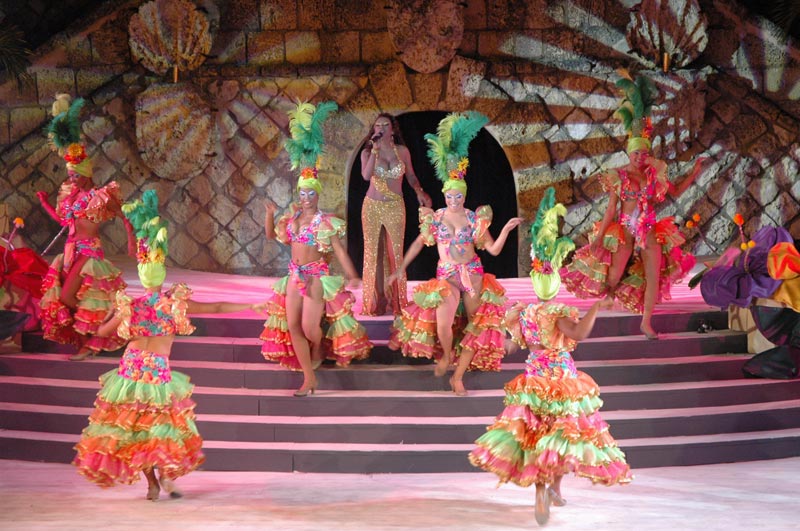 Baila Baila Baila!! Dancing is arguably the most popular activity in the Dominican Republic – it seems all Dominicans are instilled with a natural rhythm and desire to dance and the show Kandela in the Altos de Chavón amphitheatre brings you the best of Dominican Dance, singing and some spectacular costumes!
This great show is currently being showed EVERY TUESDAY at 9pm in the Altos de Chavón Amphitheatre and is a true 'Casa de Campo must-see.' With a repertoir of  at least a dozen different acts – each with their own incredible costume, the talented dancing girls and boys of Kandela will have you dancing in the aisles (and if you're lucky and willing even on the stage!)
KANDELA! is being shown on the following dates:
January: 11th, 18th, 25th
February: 1st, 8th, 15th, 22nd
March: 1st, 8th, 15th, 22nd, 29th
April: 5th
Ticket Prices
Adults: US$35
Children: US$15
Tickets are available on the door (at the Altos de Chavón Amphitheatre), at the Casa de Campo concierge and the Casa de Campo Villa Owners Club.
This article was written by Rebecca Hughes, editor of Casa de Campo Living and Casa de Campo's entertainment specialist!

Rebecca Hughes, Editorial and Events Marketing
[email protected]
TEL: 809-523-2045   CEL: 809-949-8906 (evenings and weekends)
BBM: 230DA5D1
Altos de Chavón, Casa de Campo

This article was produced exclusively for www.casadecampoliving.com