This post is also available in: Spanish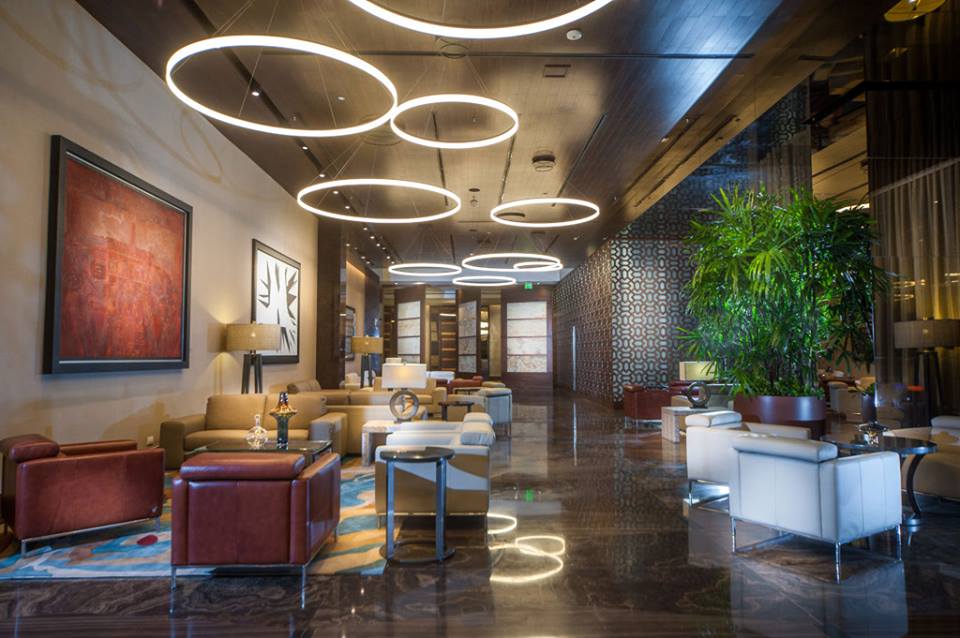 As we know our community Casa de Campo is interested in everything happening in the Dominican Republic and especially in Santo Domingo, we thought you might be interested to know that the luxurious JW Marriott Hotel in Santo Domingo is expanding its hospitality services by building an additional 220 rooms.
The all new luxury JW Marriott Hotel Santo Domingo is located in the sophisticated area of Piantini, in the heart of Santo Domingo's commercial district & minutes away from the airport. The luxury hotel in Santo Domingo is perched above Blue Mall, the epitome of high end shopping, featuring shops such as Louis Vuitton, BCBG, and Cartier. Its ideal location offers stunning views and features the trendy Vertygo Bar that beckons guests and locals alike with an open air terrace overlooking the city skyline.
Luis Emilio Velutini, President of the Velutini Group announced the expansion of the Hotel JW Marriott Santo Domingo Blue Mall, which has 150 rooms, for which they bought land right next to the property, to build 220 additional rooms. "We came here to stay. We're not a company that has come to make an investment, and take the money out, we're here and we're growing every day," said Luis Emilio Velutini.
This luxury hotel is part of Marriott International, a worldwide top-rated hotel chain, with more than 3,700 hotels and resorts in 74 countries, and with just six months open, the JW Marriott Hotel in Santo Domingo has become one of the most popular hotels in Santo Domingo. "We're very confident in the country. We consider it an extraordinary country to invest in and we see the security we can count on today as an investor in the country. We believe that the market is ready to have more rooms within two or three years." Said Mr. Velutini.
JW Marriott Hotel Santo Domingo

Winston Churchill Avenue No. 93, Ensanche Piantini
Santo Domingo, Dominican Republic
Phone: +1 809 807 1717
Toll-free: 1 800 956 5620
Sales: +1 809 807 1717