This post is also available in: Spanish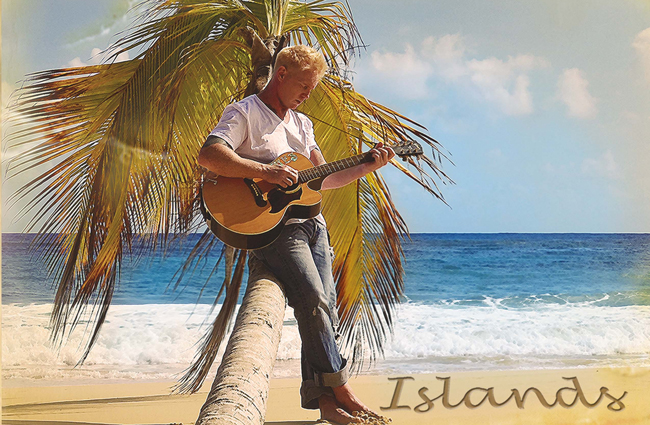 It's fantastic to see Justin James back in the Dominican Republic. Following the release of his 4th studio album "Islands", the Canadian singer will once again be performing live at Onno's bar on Friday January 17th.
Following the release of his 4th studio album "Islands", Justin James has spent the last 8 months touring throughout Europe, Canada and the United States – and now he's coming back to the Dominican Republic.
Come and sing along with the the singer's hits like "Let love", "I know you know", "Storyline" and many others. Click here to for a playlist of Justin James' songs.
So get ready for another great night out at Onno's Bar! The performance will begin at 9:30pm, but of course as Onno's Bar serves a great selection of food, so we recommend you arrive a little early for dinner.
We look forward to seeing you there for a night out at Altos de Chavón's most popular night spot! 
Justin James at Onno's Bar

When: Friday January 17th, 9:30pm

Where: Onno's Bar, Altos de Chavón

Contacts:(809) 523-3333 ext. 2868

For a complete calendar of events and activities visit: www.TODO.fm
This video for "Last Puzzle Piece" was filmed in Cabarete:
About Justin James
Justin James is from Vancouver Canada, but has spent half his life in the Caribbean, Hawaii and California. This year Justin James will be touring in Costa Rica, Cuba and the Dominican Republic – and hopes to make Cabarete (in the North of the Dominican Republic) his permanent home.
You can download your free Justin James song at: http://justinjamesmusic.com/
Here Justin James tells us about himself in his own words:
I grew up with music all around me and I've been singing since I can remember. I didn't really have any inhibitions. I would sing my heart out to whatever was on the radio. We had a room in our house, "The Music Room" and I would spend hours in there singing to my favorite albums.

In my early teens I found my second love, windsurfing. The search for wind and waves took me to some amazing places. I was 20 years old off the coast of Venezuela and was attacked by a tiger shark. It grabbed my ankle and chewed me up pretty good. I was left with 250 stitches and a limp but it could have been worse. I am extremely lucky; I still have a foot and more importantly my life. It took nearly a year to recover and during that time I wrote my first song. It's been a long time since the accident but I still get a rush when I come up with a new tune.

For the last 7 years I've made a living from my music. No fast cars or first class tickets but I've learned a lot and I love it. I have a little music company… we're pretty small right now but things are good. I believe if you build it slow it will last longer.

I've been honored to share the stage with some amazing artists and my songs are finding their way out there. I've had TV & commercial placements, some radio love, but most importantly I have amazing fans that keep me going. Half the year I'm on the road and the other half I am performing in the Caribbean.