This post is also available in: Spanish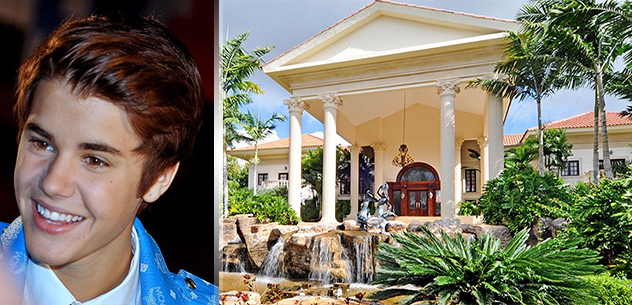 The famous Canadian pop singer Justin Bieber this weekend took a break in a luxurious Casa de Campo villa located in Barranca Este: "Las Ondinas". The same villa that Jay-Z and his wife Beyoncé used to celebrate his birthday in December 2009.
According to our source, Justin stayed 3 nights in the resort and spent most of his time in the villa.
The famous singer was accompanied by a group of approximately 13 people, among them (we hear) was the son of Will Smith, Jaden Smith and the son of Mr. T, T-Junior.
View of the pool at "Las Ondinas", Casa de Campo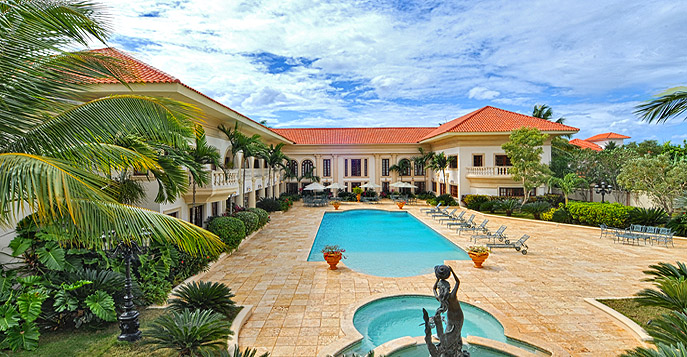 Justin Bieber arrived into Casa de Campo from the Casa de Campo – La Romana International Airport in his private jet.
There are expectations that the young singer will have a concert at Estadio Quisqueya in Santo Domingo, on October 22, 2013 – as  part of his "Believe Tour".
 Justin Bieber is currently a media phenomenon and has thousands of fans, especially girls, throughout the world. Dominican Republic is no an exception, here we also have here a large number of followers who are always up-to-date it with all his activities – his visit to Casa de Campo certainly stirred up rather a lot of excitement here!
Like Justin Bieber several celebrities has chosen the exclusive Casa de Campo environment for their vacation. Among them are:
Michael Jordan

Yes it's true! Michael Jeffrey Jordan, considered to be the greatest basketball player of all time was in Casa de Campo this weekend celebrating his bachelor party! And although you may have already heard this news – have you heard the details?
Bill Clinton

On Monday the 25th of March 2013, Bill Clinton former President of the United States of America was here in Casa de Campo – playing a round of golf on the Teeth of the Dog.
Victor Manuelle

We love celebrity sightings! Earlier this week on Tuesday May 28th 2013, sexy Puerto Rican salsero Victor Manuelle was spotted in the Marina Casa de Campo – and was even nice enough to pose for a photo with our friend Cesarina Gil Aristy.
Michelle Rodríguez

WOW – these are some HOT photos of Michelle Rodriguez in Casa de Campo!Unfortunately these photos are not at all recent – but what can I say – These photos were actually taken in July 2008 – when she obviously enjoyed treating herself to some time in the Casa de Campo Spa!
Hugh Grant

Hugh Grant, the internationally famous English actor and film producer visited Casa de Campo in january 2013– during which time he made use of TODO Casa de Campo magazine, the official guide to Casa de Campo produced bySilgon Inc., Marketing, Web Development & Publishing Services to get himself orientated, as well as (we assume) CasaLife magazine, to help get better acquainted with the luxury lifestyle Casa de Campo offers all its guests and villa owners!
Click here to read full article