This post is also available in: Spanish
Last Saturday, May 27th, the Junior Golf Academy celebrated their final tournament of the year on the Teeth of the Dog. It was a great success and all of the kids and parents had a wonderful time. Eric Lillibridge, who runs the Junior Golf Academy at Casa de Campo said, "As a new parent I loved seeing all the support from the moms and dads. We gathered everyone for the announcements at the new practice and learning facility and then the parents drove the kids to their assigned holes."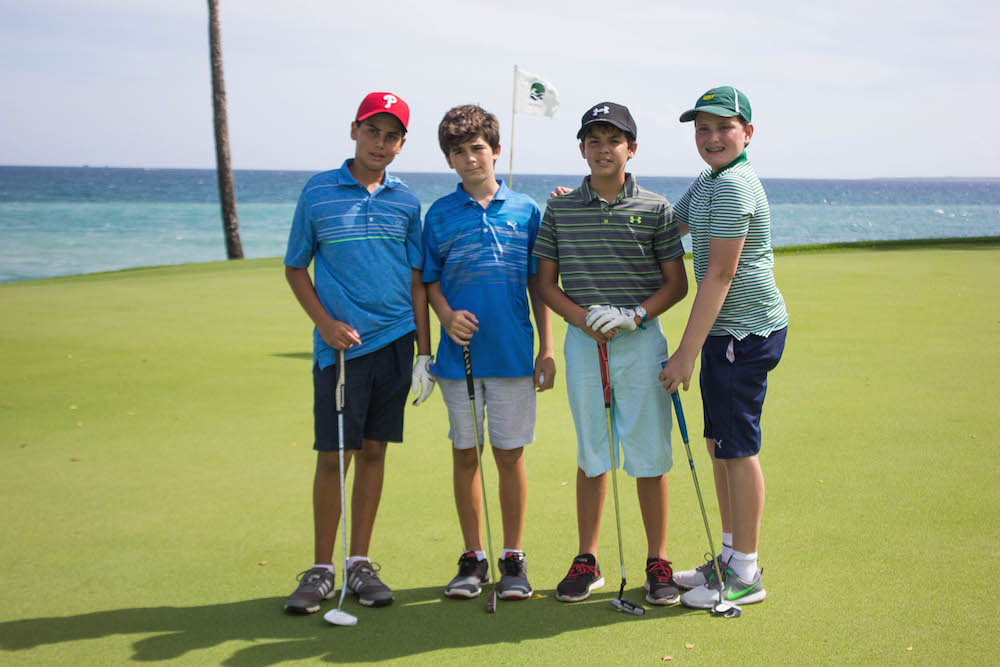 In an individual stroke play format, kids were divided into three age groups and all the golfers played outstandingly, getting around the difficult Teeth of the Dog at surprisingly quick speeds! With beautiful skies, families enjoyed an excellent time on the green and view of the Caribbean ocean. Once the scores were added up, the Jr. Golf Academy's Founding Father, Carlos Oliva spoke to the 50+ person crowd before turning things over to Casa de Campo Resort President Andrés Pichardo, who encouraged young golfers in their game and a gave a big thanks to parents and staff. Eric Lillibridge and Manuel Relancio presented the awards to the winners while everyone enjoyed a fantastic BBQ.
Big congratulations go out to the winners of the 4-7 age group: Michelle— 1st, Lian— 2nd, and Aleks— 3rd who played five holes; 8-11 age group: Antonio— 1st, Luca— 2nd, and Alain— 3rd, who played 9 holes; and 12+ age group: Emma— 1st, Francisco— 2nd, and Wilmo— 3rd who also played 9 holes on the Teeth of the Dog.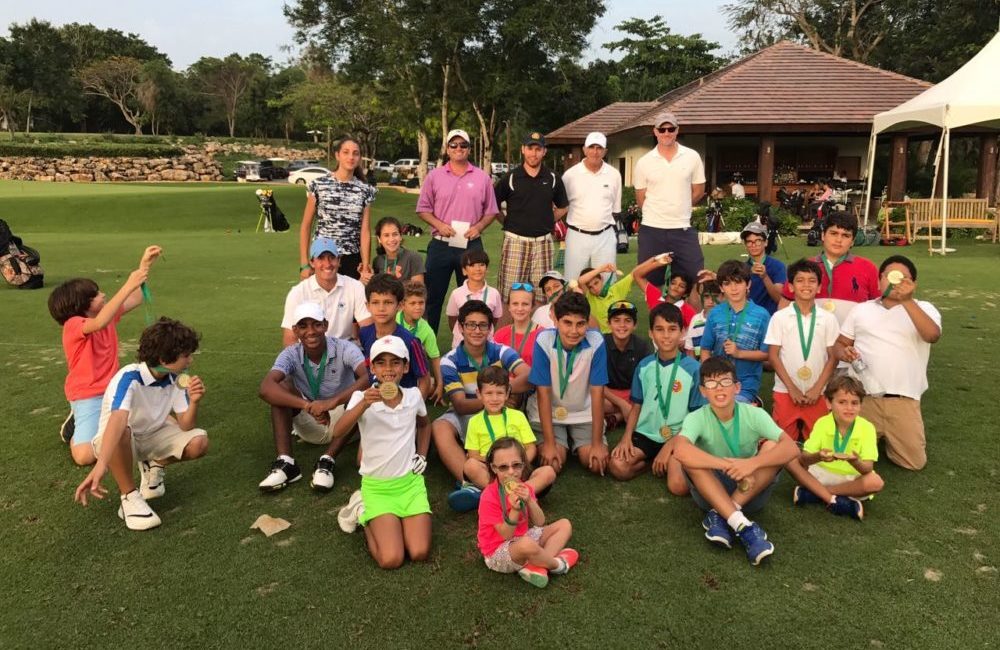 A few days prior, the Junior Golf Academy also tested their skills in a Drive, Chip, and Putt contest that is a very important junior competition in the United States. Eric said he really wanted to get the children competing on a high level and that the kids learned the importance of these three areas of the game. The event was practiced during the normal hours of the Weekly Junior Academy and was an all over success. For more pictures of both competitions, see the galleries below.
The Summer Junior Golf Camp begins on June 26th, so if your kids are interested in playing make sure to sign them up for weekly lessons! Young golfers age 4-7 play one hour on Tuesdays and Thursdays, and children from 8-16 have three opportunities to play per week: Monday, Wednesday and Friday for two hours.
The following gallery of pictures was taken on Saturday, May 27th by Laura Perdomo at the Junior Golf Academy End-of-the-Year Tournament 2017 on the Teeth of the Dog:
and more pictures of the Jr. Golf Academy's Drive, Chip, and Putt Tournament that took place on Wednesday, May 24th are provided by the Golf Department:
SUMMER JUNIOR GOLF CAMP

What: Summer Junior Golf Camp

When: June 26th – August 4th

Where: Teeth of the Dog Practice Facility

Cost: Kids 4-7 years old US $15 per class Tuesdays & Thursdays | Kids 8-16 years old US $ 25 per class MWF

Registration: Registration is limited to 10 children per class and must register at the Teeth of the Dog Pro Shop