This post is also available in: Spanish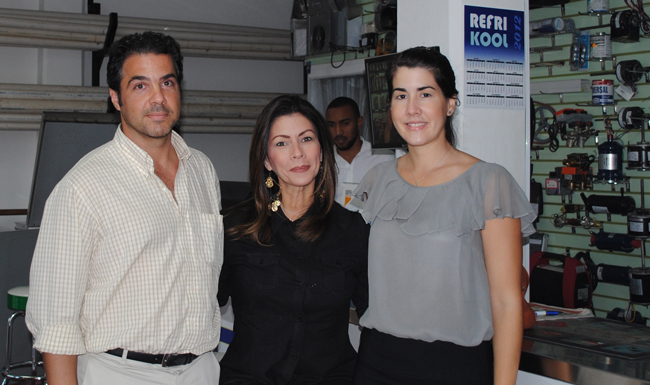 On Thursday the 4th of October, Julio Zeller and his wife Patricia celebrated the 1st anniversary of successful business with their store, REFRIKOOL, who offer clients a variety of refrigeration and air conditioning solutions. 
Julio and Patricia welcomed their most important clients to the REFRIKOOL store in the Bavaro area – now just a 45 minute drive from Casa de Campo, thanks to the opening of the new Autopista del Coral highway.
Amongst the invitees were managers from the numerous hotels in the Bavaro – Punta Cana area, who are already being supplied by REFRIKOOL for their refrigeration and air-conditioning needs. Unlike Zeller Ingenieros Asociados, Julio's primary business based in La Romana and Casa de Campo, which designs, supplies and installs Air Conditioning Systems, REFRIKOOL, although based on Julio's expertise in the refrigeration business, functions as a retail store – supplying costumers with the hardware, which they can then install themselves. 



REFRIKOOL

REFRIKOOL has wide variety of refrigeration, refrigerators, cold room and console equipment, package unit, handlers, inverter units, fan coils, tools, as well as a selection of high-efficiency equipment in general.

Plaza Friusa local #5, Bavaro

(809) 552-0770