This post is also available in: Spanish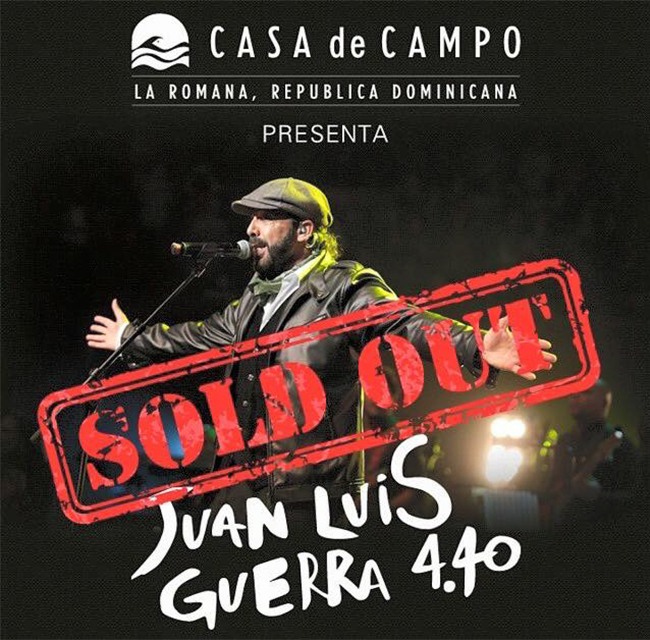 Terrible news for those who were not able to buy their tickets for one of the most awaited concerts in Altos de Chavón, Juan Luis Guerra and the 440: The tickets have been sold out!
In just a blink of an eye, all tickets for the performance of the most famous dominican songwriter and musical figure were sold out. Yes, all of them! We hope you were able to get yours on time, if not, you be left listening to the famous songs outside the amphitheater this next Saturday, June 27th.
Juan Luis Guerra and the 440 in Altos de Chavón
This performance marks the return of Juan Luis and the 440 to the cobbles in Altos de Chavón after 15 years of his last performance. The famous singer, composer, arranger, guitarist and producer, considered one of the most famous figures of Dominican music worldwide, interpreter of classic songs such as "Bilirrubina" and recent ones, like "Tus Besos", returns to delight us with a wide repertoire that will keep us singing and dancing to his characteristic tropical style all night.
Also, the event will benefit the Fundación Juan Luis Guerra. And in Juan Luis' own words; "As the Word of the Bible says, 'it is more of a blessing to give than to receive' and with this show to benefit our foundation we will be blessed with the support of you all".