This post is also available in: Spanish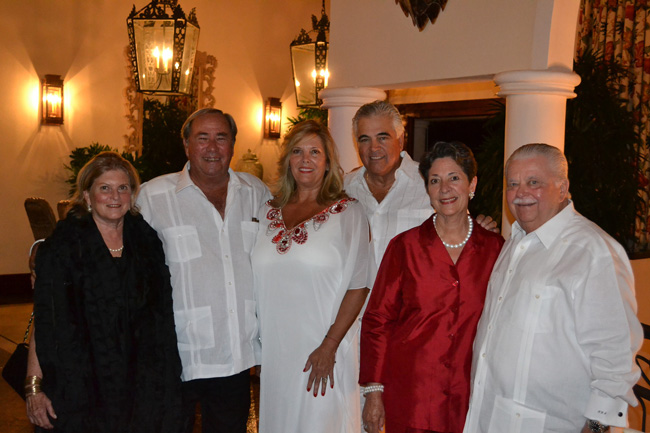 On Saturday March 29th, Casa de Campo villa owners Juan and Marta Gutierrez hosted a magnificent Fire and Ice themed party at their gorgeous Casa de Campo villa.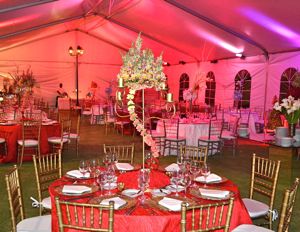 In celebration of the arrival of spring, as well as to share good times among new and old friends of the Casa de Campo community, the Gutierrez really showed us a great time!
Taking part in the lavish party that glowed red and white, were more than 120 Casa de Campo villa owners, guests and visitors, among them the Countess of Austria, ILona Countess of Hoyos; the Ambassador to South Africa in the Dominican Republic, Dr. Raul Barrientos with his wife Rosemarie de Barrientos; and the Consul to Kazakhstan Mr. Atilio Perna joined by his girlfriend Rosana Rosario.
"It was magical, just like we wanted. Everyone came wearing their white and red colors and very ready to party." Marta Guitierrez told Casa de Campo Living.
And while the ambiance and decor prepared by Tres Eventos was spectacular, as was the dinner catered by Casa de Campo, the most memorable moment of all came with a surprise performance by one of the guests… "Our wonderful friend, Miguel Garcia-Armengol (Miguelon) surprised us all by singing 'La vie en Rose' explained Marta.
The evening's entertainment also include a fire eater, as well as (of course) music and dancing!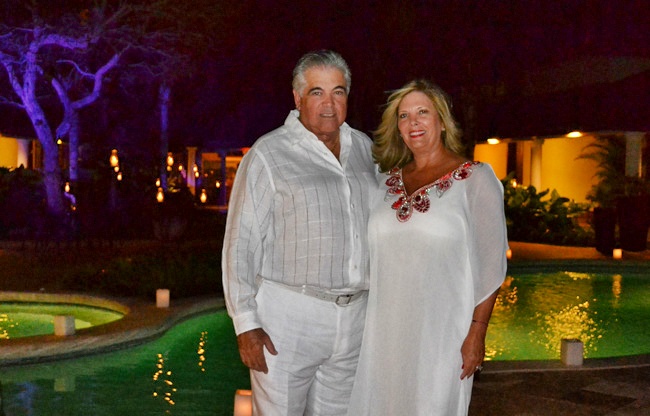 The following collection of photos were taken at the dinner party held by Juan and Marta Gutierrez at their Casa de Campo villa on March Saturday 29th, 2014: