This post is also available in: Spanish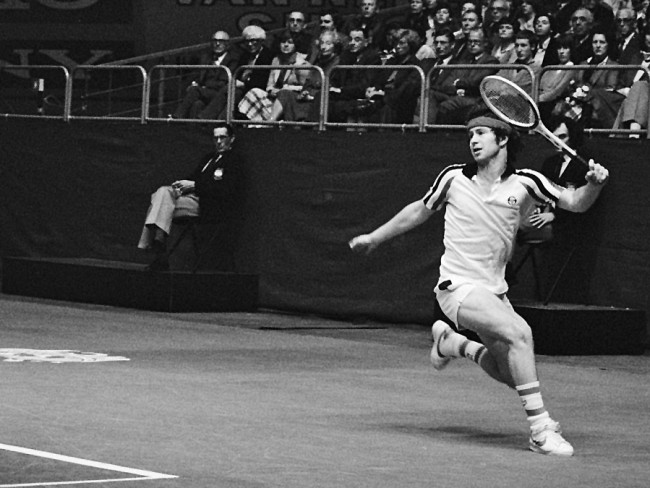 With the Roland Garros (French Open) excitement in full swing, it will be great news for all the tennis fans out there to know that actual champions from this competition are coming to play in Casa de Campo.
John McEnroe, who won 7 grand slams singles titles (3 Wimbledon and 4 US Open), 9 grand slams men's doubles titles (5 Wimbledon and 4 US Open) and one grand slam mixed doubles title (Roland Garros), for a grand total of 19 grand slams titles, conquering all except the Australian Open, will be staying and playing in Casa de Campo from the 6th to the 9th of November.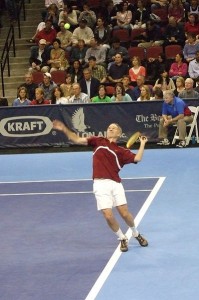 McEnroe, who held the #1 spot for 79 weeks, will be accompanied by Jim Courier, who is also a Former No. 1 professional tennis player, making Casa de Campo the stage for a long weekend of great and legendary tennis. Courier won in men's singles the Grand Slams McEnroe was not able to conquer (2 French Open and  2 Australian Open), making the pair an interesting combination.
"McEnroe is such a legend and figure in tennis in New York, so we're really excited about it." 

— Peter Bonell, Chief Marketing Officer at Casa de Campo
The players will be here from Thursday to Sunday and during that time will play several exciting tennis matches.
The entertainment will begin as McEnroe and Courier go against the top professionals of La Terraza Tennis Club and La Romana Country Club. Then Casa de Campo's most skilled villa owners will be able to challenge these veterans in a doubles match.
To finalize the weekend of excitement McEnroe and Courier will go head to head uniting years of skill and experience to give us what we are sure will be a spectacular exhibition match between two legends – most definitely the highlight of the weekend and something nobody will want to miss.
Of course with Casa de Campo having so much to offer, these legends will not only be playing tennis. Before the grand exhibition match McEnroe and Courier are planning on enjoying the first-class golf courses the resort has to offer, as well as taking part in a celebratory cocktail and dinner for select guests.

Nearer the time we will bring you all the details so you don't miss this exciting event!!
Photo Credit: Wikipedia