This post is also available in: Spanish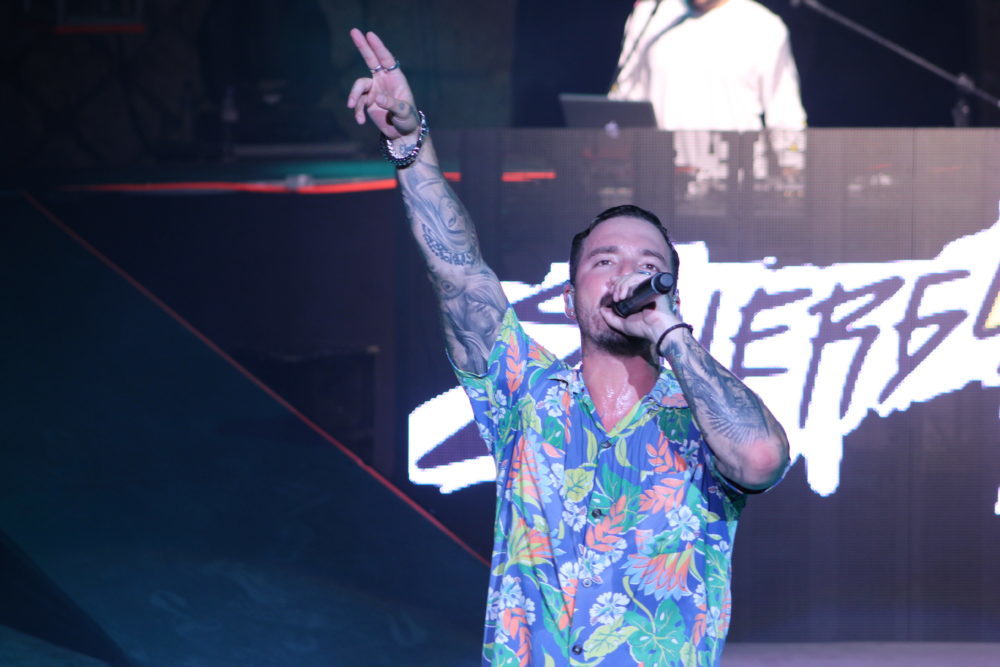 After 2 days of the incredible Casa de Campo Summer Concert, I'm still amazed by how AWESOME it was!  — With a full house the Altos de Chavón Amphitheater hosted J Balvin, Zion & Lennox and even Vin Diesel who treated us to a full night of pure energy and dancing.
At 8:30pm, local DJ Scuff, took the stage for the opening act. His set of about 30 minutes cheered the audience and at 9pm the lights went out and the sirens started wailing announcing Zion & Lennox taking the stage and opening their set with their most recent single "Embríagame", getting everybody on their feet and singing along to the entire song. Then, they continued with "Ganas de Ti", "Mi Cama Huele a Ti", and several of their best classics, every single one well received by the audience.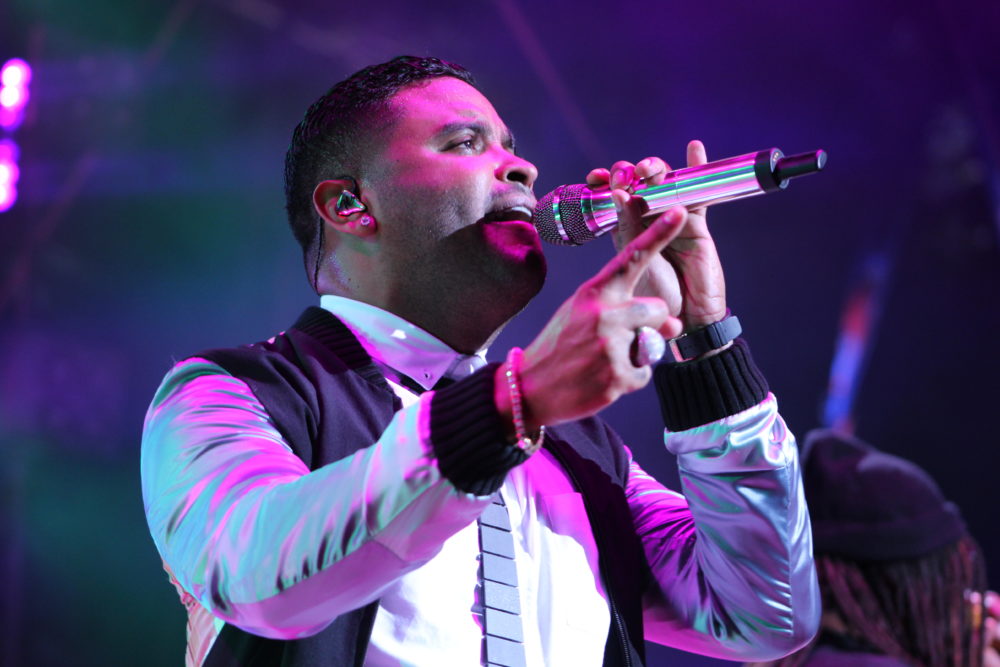 After 1 hour and 40 minutes on stage, the Puerto Rican duo closed with their highly acclaimed hit "More" to conclude their act and leave the stage to J Balvin.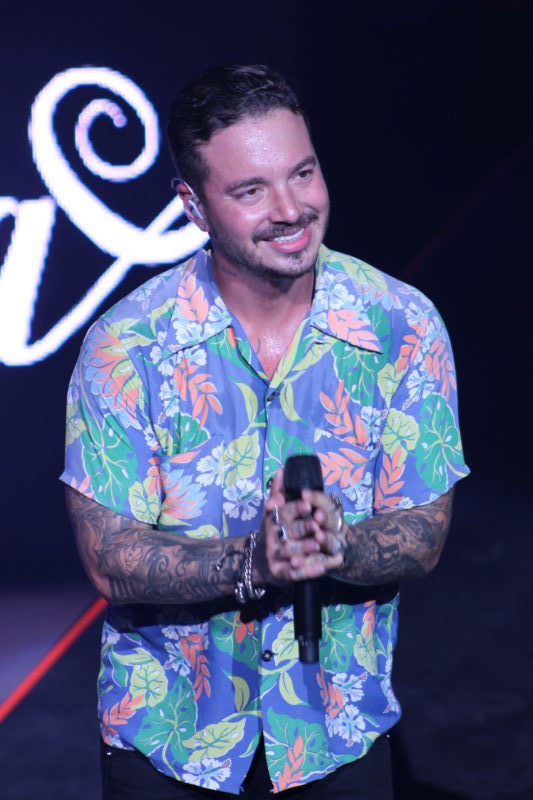 During the break, the musicians changed and mounted their equipment without us realizing a complete makeover to introduce J Balvin's "La Familia Tour", which started with his biggest hit to date: "Guinza", followed by "Sin Compromiso". He then made a pause and took a moment to express: "I feel really thankful for being here in this temple of music — the Dominican Republic, and finding myself at such an special place full of people.", and then continued with "Yo Te Lo Dije" and an improvisation in which he interacted with the public and reminded us of how proud we must feel about the Dominican artists that represent our flag all around the world, among which he mentioned Juan Luis Guerra and Romeo Santos.
It's very often that you hear people saying Reggaetón musicians are not very talented, and J Balvin proved them wrong! J Balvin is a complete musician, who nurtures his style from different inspirations, not only the urban stream of Hip-Hop or Reaggetón itself. He confessed to love Rock N' Roll and he demonstrated it by "borrowing" his musician's guitar and playing the most influential Rock song of the 90's …"the song of a generation", "Smells Like Teen Spirit" by the American Grunge band Nirvana! — If you're going to say you like Rock, it might as well be the good one! Right?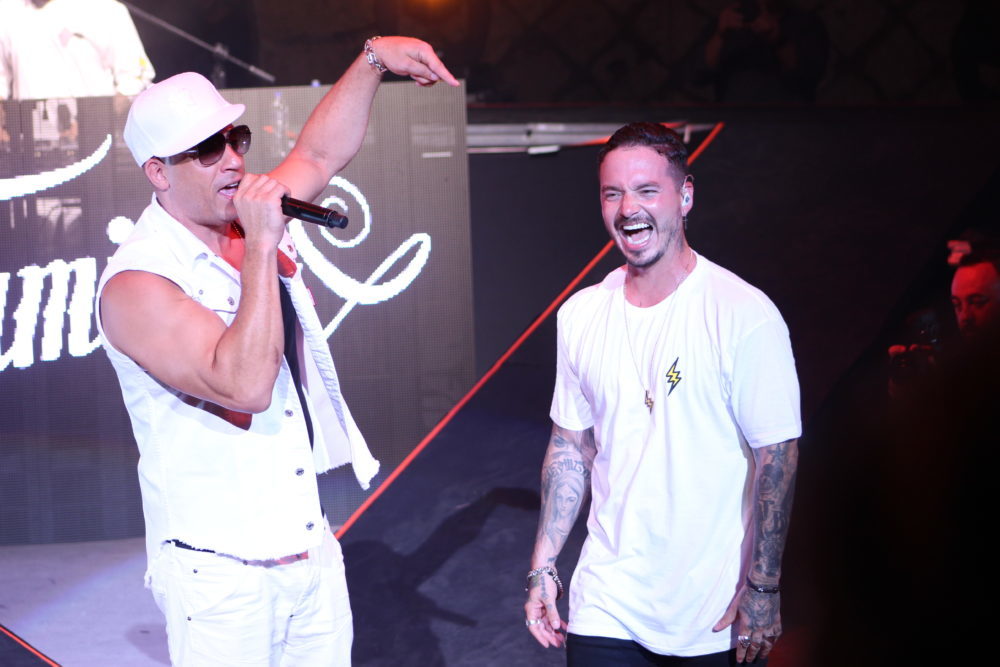 After returning the guitar, he continued with his most recent single, "Bobo", which concluded in an acoustic version. Thereupon, J Balvin welcomed to the stage one of the most beloved actors for Dominicans, Vin Diesel! Who came out to greet "Su Gente" (his people) as he often refers to us in an affectionate way. He interacted with the people and then left the stage for yet another surprise guest, Dominican rapper Fuego, who despite being based in the United States, was coincidentally in the country for a concert and decided to accompany J to perform their recent single together "35 Para Las 12″, which at just one month of being officially released, is a fan favorite.
As I mentioned earlier, the concert managed to fill up the amphitheater, and as we already know, celebs love Casa de Campo, and we knew that soon or later we would run into one or two of them. And among the audience we came across the TV host, Luz García; the ex MLB baseball player, Sammy Sosa; Charlotte Records CEO, Manager and wife of the urban singer Mozart La Para, Alexandra "MVP" Hernández; singer Tueska; and TV Host, Caroline Aquino.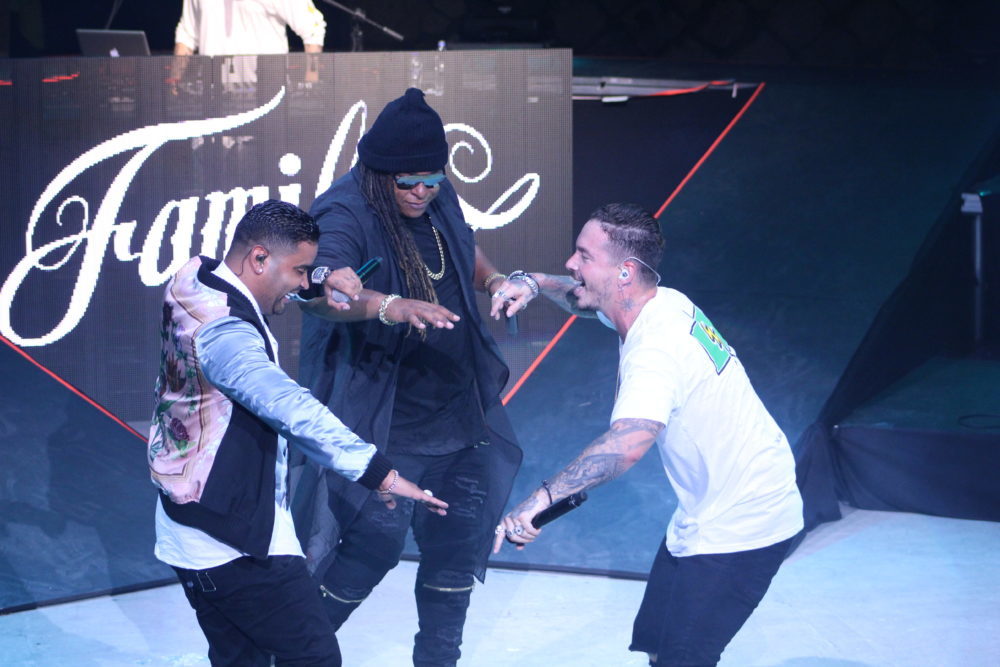 After the performance by Fuego, Zion & Lennox joined J Balvin on stage to give us the opportunity to listen for the first time to their new song together, "Otra Vez", which was the perfect name as it translates to "Again" and they sung it once again by the fans request. After that, Zion & Lennox said goodbye to the public and to Balvin with an ovation, and then the colombian singer proceeded to close the night with his super hit "6 AM", and he couldn't have ended up the concert with a better song since after the song was over, we moved to Genesis Nightclub to party 'till that time at the official afterparty!
The following collection of photos were taken by Laura Perdomo during the first Summer Concert of the year with J Balvin and Zion & Lennox in Altos de Chavón last Saturday June 25th 2016: