This post is also available in: Spanish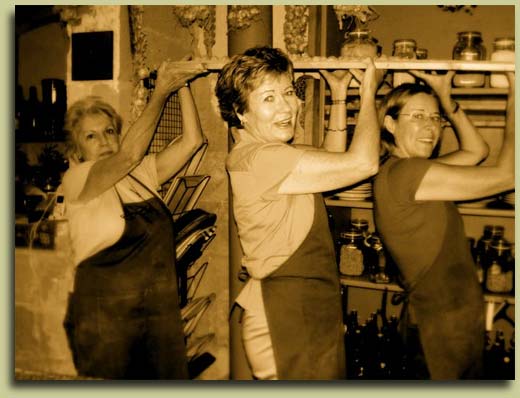 Following the success of February's 'Basics Italian Cooking course,' in which I learnt how to cook pizza and home-made pasta, Lisa Perrone will be running a new course 'Curso de Reposteria Italiana' – a course teaching how to cook Italian deserts.
This new course will be held every Thursday afternoon starting next week on Thursday the 11th of March. Classes are from 3pm to 5pm in 'Lisa's Kitchen' which is next door to her husband's restaurant 'Lucas.'
The cost of the entire course (NOT per class) is RD$3000 – to be paid in advance. The price includes all the ingredients and at the end you get to take home whatever you have cooked!
To book call Lisa: 809 550 3401 or 809 550 9508 or 809 861 7863
The programme is as follows:
JUEVES  11: RECETAS DE BIZCOCHO DE VANILLA Y TIRAMISU

JUEVES  18: RECETAS DE GALLETAS Y MOUSE DE CHOCOLATE

JUEVES  25: RECETAS DE PROFITEROL CON CRAMA DE VANILLA E CON CREMA DE CHOCOLATE
Lisa is also organising a series of other cooking courses:
for children
meat and fish
vegetarian
To get a better idea of what the course is like – informative and lots of fun, click on the links below to read about my pasta and pizza cooking experiences:
Me, an Italian chef? Lesson 1: bread, pizza, focaccia!
Me, an Italian Chef? Lesson 2; Fresh pasta – Ravioli, Spaghetti, Neopolitana Sauce