This post is also available in: Spanish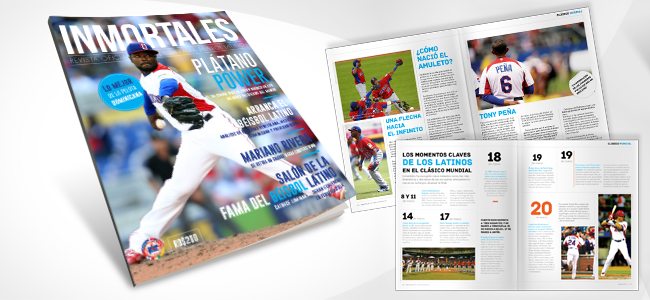 Casa de Campo based media company SILGON (creators of CasaLife, casadecampoliving.com, TODO Casa de Campo y TODO La Romana – Bayahibe), is pleased to announce that the second edition of the acclaimed magazine INMORTALES is now in circulation.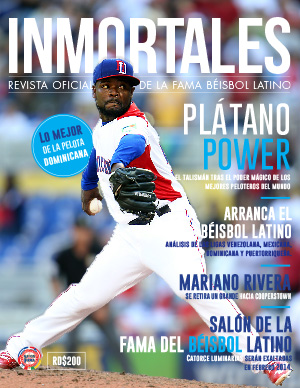 As the official publication of the Latino Baseball Hall of Fame (Salón de la Fama del Béisbol Latino – SFBL), INMORTALES offers fun and entertaining content that highlights the great performances of Latin American players in the Major Leagues.
This second edition of INMORTALES, emphasizes the incredible performance of the Dominican Republic and Puerto Rico in the World Baseball Classic, with a lengthy report to celerbrate this great historical achievement.  Equally, we announced to the world the new Class of 2014 of luminaries, who will be exalted in the Latino Baseball Hall of Fame (Salón de la Fama del Béisbol Latino – SFBL) grand ceremony, in February 2014.
We also include analysis of the different Caribbean winter leagues, the 2013 season in the Major Leagues, the feats and landmarks of Latinos in the best baseball in the world, the path of Mariano Rivera and Juan Marichal, and the achievements of Bartolo Colon, as well as an extensive article on the formation of novices through the baseball academies found only in the Dominican Republic.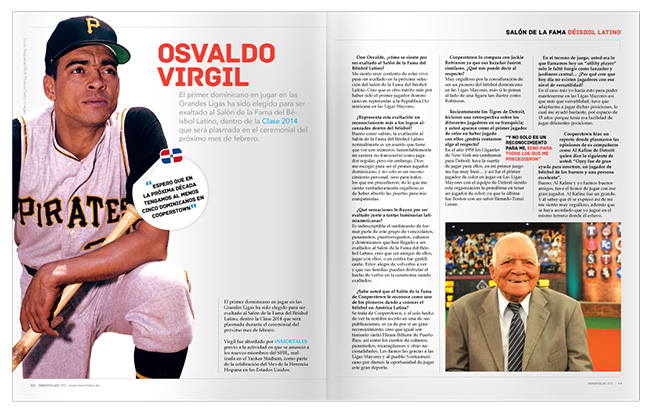 For interviews, INMORTALES brings you exclusivly Miguel Cabrera, Tony Peña, Osvaldo Virgil and Pablo Sandoval. While all content is peppered with anecdotes, quotes and relevant data on the evolution of Venezuelans, Cubans, Dominicans, Puerto Ricans, Mexicans and Colombians, both in the United States, as in their respective national championships.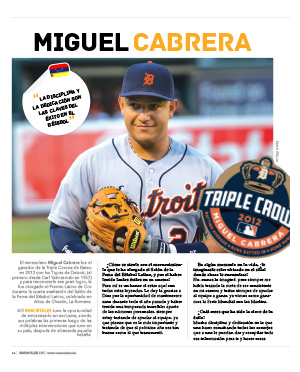 This and all editions of INMORTALES celebrates the passion of latino baseball and will be loved by baseball enthusiasts, collectors, sportswriters and of course sports luminaries.
As Editor-In-Chief of INMORTALES and all SILGON media, I very proud of this most recent edition. I would like to take the opportunity to congratulate my Editorial Department, headed by Fernando Concepcion, assistant editor; Laura Perdomo, our designer a graduate from the Altos de Chavón School of Art and Design; Lenny Castillo, editorial department assistant and Paola Marte, part of our team of journalists at SILGON.
Also a special mention for Rosanna Ramirez, sales and project coordinator, as well as of course Philip Silvestri, our pillar – and motivator, whose creative genius provided us with the essential ingredients and inspiration that allowed us to make INMORTALES a reality.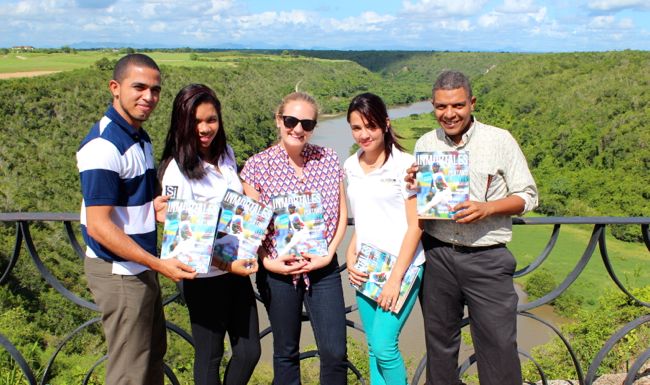 This edition of INMORTALES will be available for sale this Sunday the 17th of November at Agora Mall, as well as at other distribution points which will be announced soon. INMORTALES edition #3 will be published in February 2014.
IF YOU WOULD LIKE TO RECEIVE INMORTALES – PLEASE CLICK HERE TO RESERVE YOUR COPY – free for members of the Casa de Campo community.
TODO Casa de Campo magazine is brought to you by Silgon Inc., Marketing, Web Development & Publishing Services, who are also creators of Casa de Campo Living website, CasaLife and TODO La Romana – Bayahibe. 

What's your media stategy?

(809) 523-2045