This post is also available in: Spanish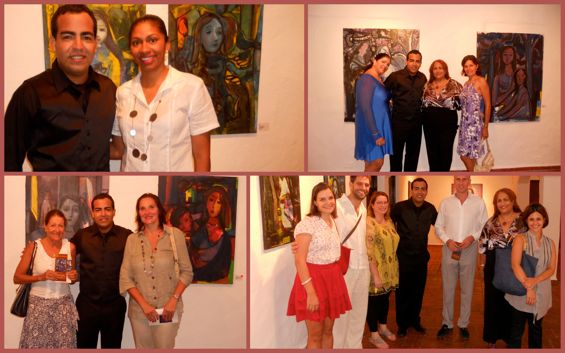 On Thursday the 5th of August the Altos de Chavon Cultural Center Foundation celebrated the inauguration of their new art exhibit 'Virgenes del Trópico.'
The exhibiting artist is Carlos Santiago, a young artist from Puerto Rico, who was present at the opening welcoming Casa de Campo's many art aficionados and was only to happy to greet everyone and talk about his art work. The 20 oil paintings all had the iconic 'Madonna' symbol as their focus, whilst the figure of Madonna is often seen as religious the paintings do not have a strong religious feel – they are brightly coloured with striking bold images.
The artist, Carlos Santiago with one of his oil paintings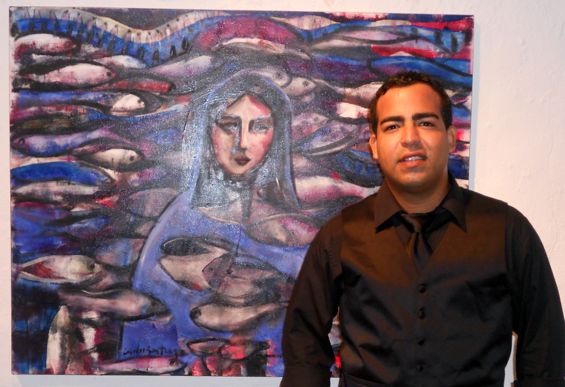 If you would like to read more about Carlos Santiago, click here.
Below you can see photos of the inauguration event at the Altos de Chavon art gallery:
If you were unable to attend the inauguration, don't worry you will still be able to see the exhibition, which will remain in Chavon until the 5th of September. The art gallery is open daily from 9AM – 6PM every day, except Tuesdays when it is closed.