This post is also available in: Spanish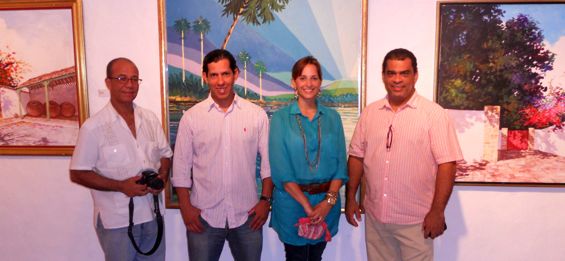 On Thursday June the 24th, a new art exhibit 'Exposición de Arte Latinoamericano 2011' was inaugurated at the Altos de Chavón Art Gallery.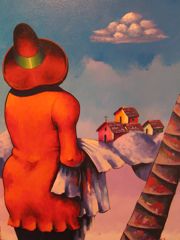 The exhibit consists of works from a collection of international artists from the 'Nader Francisco Latin American Art collective exhibition: Sea, Sun and Shade II'  with works that reflect the colors and shapes of the Caribbean area.
Among the participating artists from the Dominican Republic, there are works by: Miguel Gomez, Rafael Trinidad, Rafael Osorio, Rafael Alba, Carolina Cepeda, Ramon Sandoval, Roger Zayas, Juan Andújar, Cristobal Rodriguez, Dionisio Blanco, Francis Garcia and Maria Aybar. From Colombia: Demetrio Vasilescu, Januarius and Keko, and from the United States: Laffer and Karim Marquez.
The exhibit will be open from June 23 to July 25 everyday from 9am-6pm (except Tuesdays) in the Altos de Chavón art gallery.
The following photos were taken by Martha Victoria during the art gallery inauguration celebration:
And these are photos of the art itself:

This article was written by Rebecca Hughes, editor of Casa de Campo Living and Casa de Campo's entertainment specialist!

Rebecca Hughes, Editorial and Events Marketing
[email protected]
TEL: 809-523-2045    BBM: 230DA5D1
Altos de Chavón, Casa de Campo
This article was produced exclusively for www.casadecampoliving.com
THE HOEDOWN 2011 is this Saturday the 2nd of July in the FLAMBOYAN Conference Centre. See you there!