This post is also available in: Spanish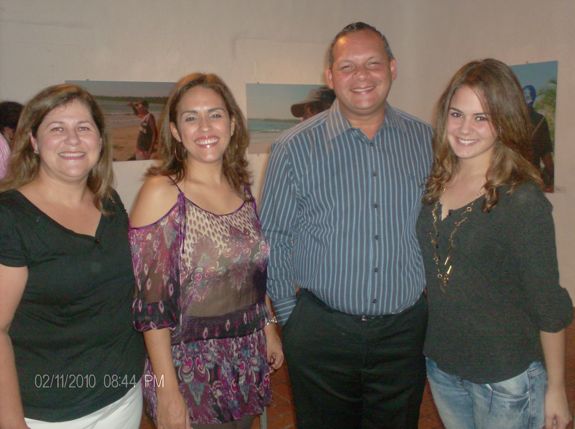 On Thursday the 11th of February the Altos de Chavon art gallery hosted yet another successful inauguration party for the opening of their latest art exhibit: 'H20 or no'
The exhibit is a combination of paintings, sculptures, video and photographs from a French artist Jerome Glomand and Dominican artist Ingrid Madera, the main subject of all the art on display is water.
Unfortunately, as the inauguration clashed with my parents evening (arguable more important) I was unable to attend and so these photo were provided to us by Martha Victoria – Thanks Martha!
The exhibit will remain open until the 15th of March – before which I plan (rather hope) to visit myself and if or when I do I will certainly publish a fe more photos for you to see, in the meantime I recommend you head up to Altos de Chavon and take a look for yourselves!