This post is also available in: Spanish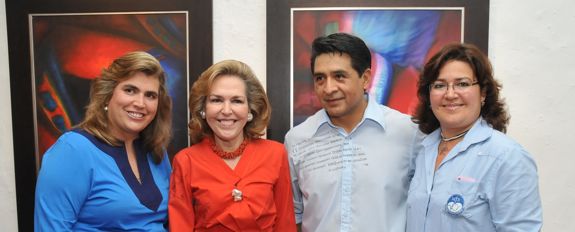 Last Friday the 18th of March, 'Aguayos' a new art exhibit was opened at the Altos de Chavon art gallery with a special inauguration cocktail celebration. The new exhibit, named 'Aguayos' is quiet simply a 'must see' – the paintings are spectacular; vibrant with colour, depth and intricate detail.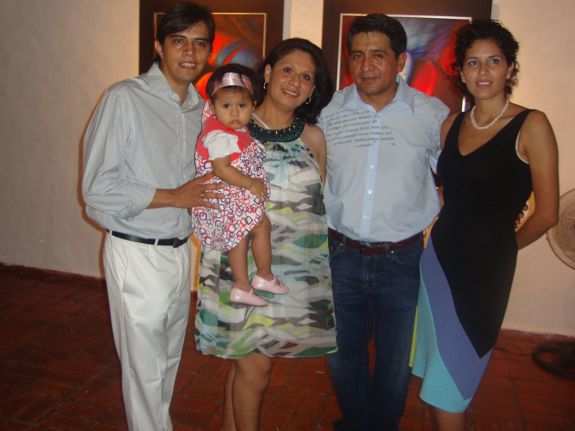 The inauguration began at 7pm with plenty of wine and nibbles and a huge crowd of people admiring the paintings. The exhibit was sponsored by the Fundacion MIR and so the founder of the Fundacion MIR Lian Fanjul, and vice president of the Fundacion MIR, Lyanne Azqueta were there to support the event. Recently the Fundacion MIR's Magical Splendor for Life weekend was held, which was a huge success and even more fun, to read about the Magical Splendor for Life gala, click here and to read about the After Party by Praia, click here.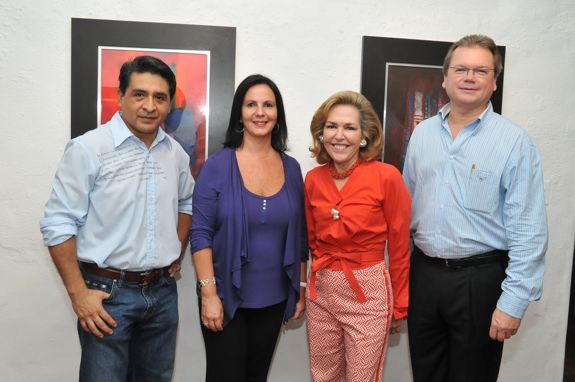 The artist, Sandi is from Bolivia and the paintings were inspired by aguayos – pieces of coloured cloth made from the wool of Alpaca, Llama or sheep, which are traditionally worn as clothing in countries such as Bolivia and Peru. But to describe the exhibit as merely an artist's interpretation of these cloths would be a huge injustice – some of the paintings are bold blocks of colour which clearly represent an aguayo whilst others are objects painted using the textures and colours of the aguayos.
It is very difficult to describe how beautiful these paintings really are – I recommend you go visit the gallery and see for yourself!
The exhibit will be on display until the 19th of April and the gallery is open every day, except Tuesdays from 9am to 6pm.
Here are some photos of the guests enjoying the display and the inaugration cocktail:
To read more about Sandi, visit his website: http://www.sandi.com.do