This post is also available in: Spanish
Yes! It's another Michael Jackson article! But, to be fair its our first – and its about Casa de Campo so bare with us! We've also got Bill Gates spotted biking around the resort and riding the Octopus!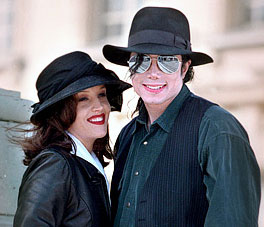 Michael Jackson
Just a few short days after the untimely passing of the 'King of Pop', we spotted this article, from the Examiner, which informs us that Casa de Campo is mourning the passing of Michael Jackson, whom was married to Lisa Marie Presley in 1994. Despite what the tour guides in Altos de Chavon try to convince tourists on the matter, the truth is that they where married in a civil ceremony in La Vega and while staying in Casa de Campo.
.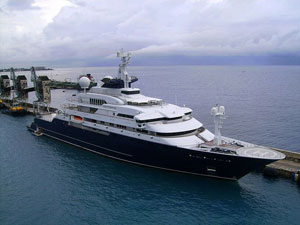 Bill Gates
Oddly enough, in the exact same article, the writer, Ramsey Qubein, tells us that Bill Gates has been to Casa de Camp recently, with friend and former billionaire Paul Allen, on Mr. Allen's legendary yacht – the Octopus. Apparently, Mr. Gates decided to tour the resort by bicycle.
Given Casa de Campo's extreme respect for its visitors privacy, it is interesting to see this news leak out – though no photos tells you a lot. Then again, having the Octopus parked outside the Marina Casa de Campo for days and days on end would make anyone start speculating.
While we cannot authenticate this story, we are inclined to believe it, as we know for a fact that this is not the first time Mr. Gates has stayed in Casa de Campo. Perhaps as a major shareholder of the Four Seasons he came to see the development of the project, or simply had come on a quick vacation – retirement can be very exhausting!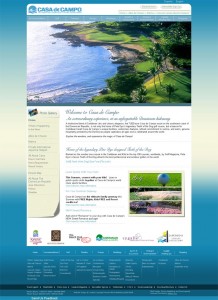 New Website
Last but not least, the article also mentions the absolutely stunning new website, designed by local Casa de Campo local boutique online marketing company Silgon, Inc. (whom also run this wonderful website). The site recently was relaunched bringing up to date all the wonderful new amenities, services, and visuals that best represent Casa de Campo. Having founda wonderful balance of visual and written communication, the new Casa de Camp website (www.casadecampo.com.do) features large photos, in-depth information, dinning and store directories and many more additional features also coming soon.
.
.
.
.
Michael Jackson and Lisa Marie photo source
US Weekly
Octopus Super Yacht photo source
Wikipedia