This post is also available in: Spanish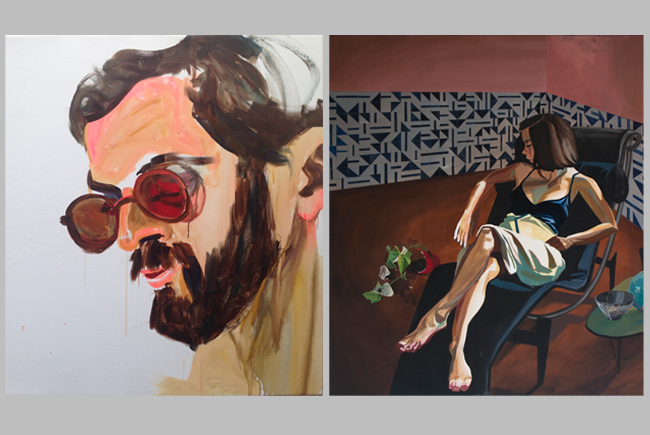 Since graduating from the Altos de Chavón School of Design in 2004, Hulda Guzmán is now recognized as an "acclaimed dominican artist from an emerging generation", whose success is now taking her to prestigious contemporary art fairs, ARCO Madrid and VOLTA NY.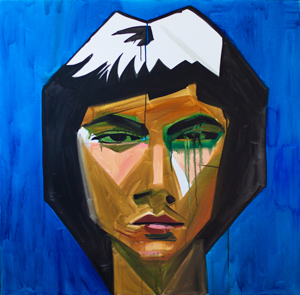 Following their successful participation at Context Art Miami during Art Basel Miami Beach 2014, the Lyle O. Reitzel Gallery in Santo Domingo will participate in ARCO Madrid from February 25th to March 1st, and VOLTA New York from March 5th to 8th, and has chosen an unpublished group of works by Hulda Guzmán for their representation.
Composed of portraits and sceneries, elaborated in acrylic over canvas, Hulda Gúzman presents two different series, with the particularity that one has been created with the left hand, that being a new experiment by the artist, accomplishing a more gestural and organic vibe. While the right hand, rigours details and geometrical elements. Hulda Guzmán, is one of the young artists embracing the avant-garde. Her work is transgressive, owner of her own irreverence that is only overcome by her own originality.
In addition to being a recent graduate of the Altos de Chavón School of Design, Hulda Gúzman also forms part of a remarkable family of Chavoneros – her entire family of 5 all studied at the Altos de Chavón School of Design; Eddy Guzmán and Silvia Conde, who married in 1979, who now have 3 daughters: Laura Amelia, Hulda and Julia. Click here to read all about this incredible family of Chavoneros. 
Congratulations to Hulda Gúzman!