This post is also available in: Spanish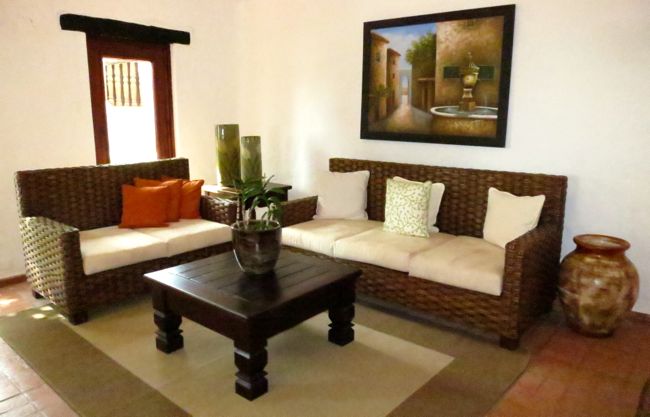 Creating a natural atmosphere in your Casa de Campo villa is very easy. There is no need to try and create a natural look with artificial pieces, all it takes is adapting your home environment to take advantage of the beauty that nature kindly offers us.
A great way to decorate and something which is very popular throughout the entire Dominican Republic and especially Casa de Campo is with rustic furniture.
Rustic furniture looks gorgeous in this Casa de Campo villa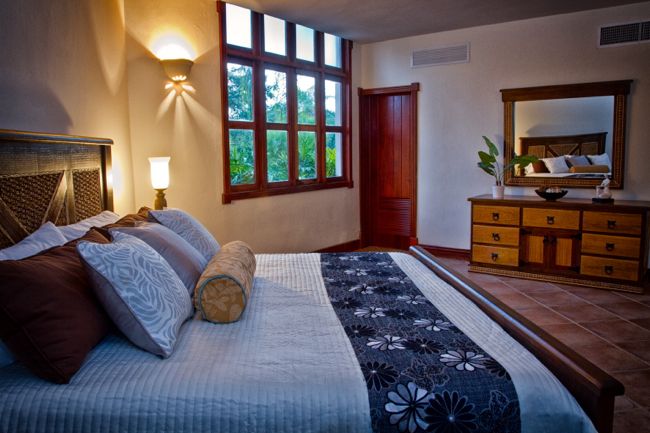 Here we invite Dominican interior designer Nina Katherine to share with us her knowledge on decorating with rustic furniture and how to make this style work for you and your Casa de Campo villa.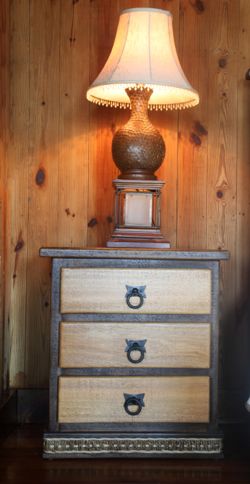 "The decoration with rustic furniture is based on integrating the nature into your home through the use of materials that have a natural look. This style will make your home feel more intimate, fresh, natural", says the designer.
According to Nina, this type of decoration is very common in the Dominican Republic, especially in the decoration of villas and holiday retreats, although some people also use it in the decoration of their homes.
"Rustic furniture is typically made of wood, fiber, bamboo, wicker, rattan, guano, among others, making it's look natural as possible. It can be complemented by accessories such as carriage bolts, to give it a more rustic and unique style, another material sometimes used is leather," she adds.
Rustic furniture is great for inside and outside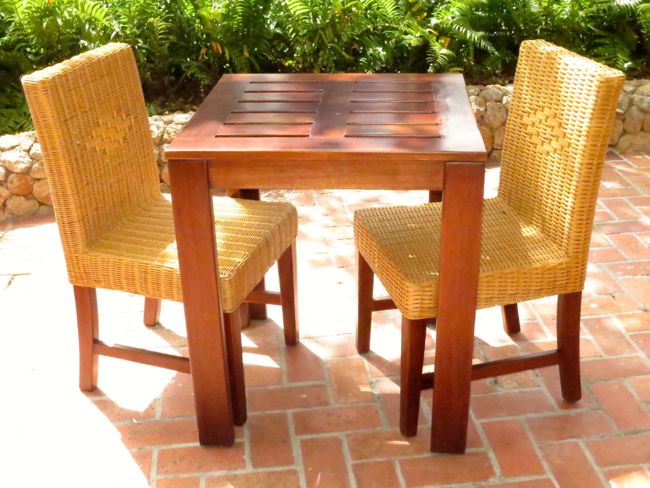 For those wanting to really embrace nature, driftwood or even the trunks and branches of trees can be used to create unique benches, seats, tables and even beds, with this option you furniture can be considered a work of art!
To compliment your rustic furniture the best colors to use are: "earthy colors like brown, green, terracotta, as well as stones, brick and wood for the walls."
Rustic furniture characteristics:

• They have no varnish
• Natural finish
• Abundant wood
• Are considered handcrafted

Decorating ideas

• A piece of log with a glass ceiling can used as coffee table
• Bambu sticks can be used as a curtain rail
• A tree trunk makes an interesting decoration – especially when fashion as a striking entranceway to your home

Color Mixing

• Use natural and earth colors like brown, green and terracotta
• Compliment with the use of white, cream, green on your walls to give more light
• Cushions can have patterned leaves, branches, and other elements that evoke greenery

— Katherine Nina, Interior Designer
If you would like to experiment with rustic furniture and decoration, Casa de Campo Living recommends
Rústicos y Más
located in both Altos de Chavón and the Marina Casa de Campo.
Rústicos y Más is in the Marina and Altos de Chavón

Founded in November 2010 this is a hand-crafted furniture company which is well known for its unique designs made for specific clients. Professionally orientated by designers and architects, not only do they sell these unique pieces, but they actually make personalized dining tables, closets, beds, and much more for many villa owners of Casa de Campo and residents of La Romana!

(809) 550-8436
[email protected]
www.rusticosymas.net