This post is also available in: Spanish
La Asociación de Hoteles y el Clúster Turístico La Romana Bayahíbe, celebraron su 8º Torneo de Golf, con la participación de un grupo de apasionados de este deporte, en las instalaciones del campo de golf Links del complejo Casa de Campo, donde se coronaron como campeones Juan Marcos Yúnez y Tomás Hernández del mejor Score Gross Overall.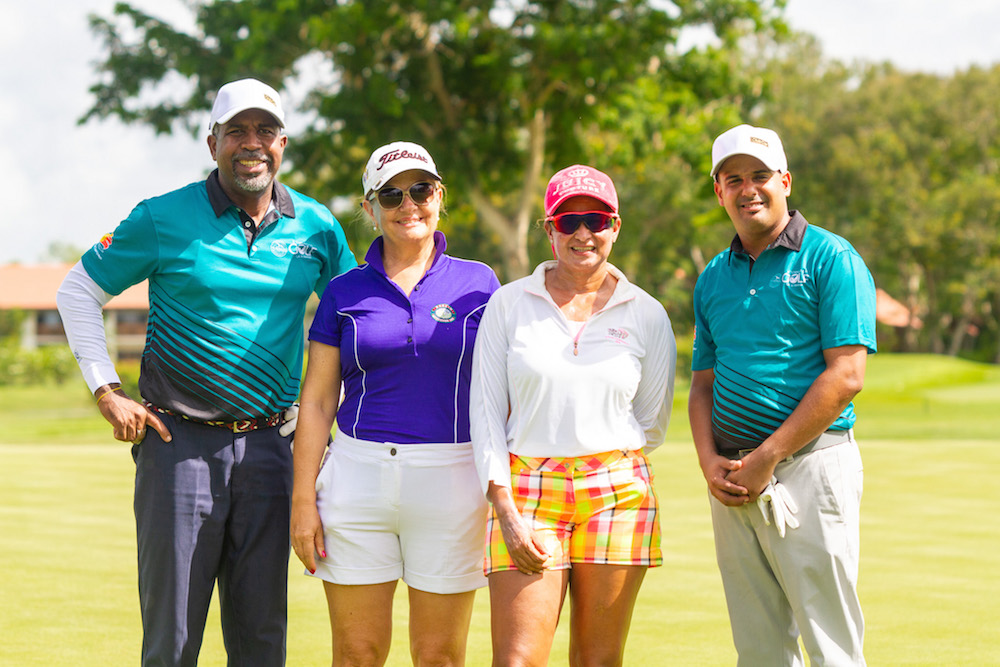 Esta octava edición fue dedicado a Juan José Hidalgo, empresario español, presidente del Grupo Globalia, representado en el país por sus marcas Air Europa y Be Live Hotels, por ser pionero en el desarrollo del turismo en el destino La Romana y por sus constantes aportes a crecimiento de la industria turística del país.
Andrés Fernández, presidente de la Asociación de Hoteles y el Clúster Turístico La Romana Bayahibe, resaltó que la distinción entregada a Pepe Hidalgo es un reconocimiento por la calidad humana que siempre lo ha caracterizado y su apuesta por el desarrollo turístico de la República Dominicana.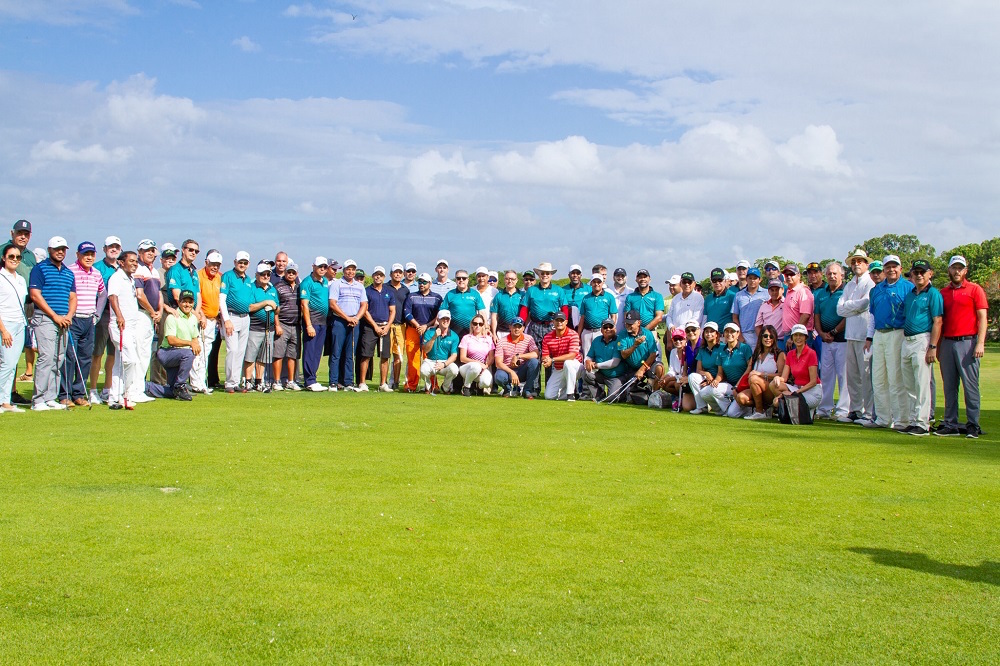 Fernández indicó que Globalia ha invertido en el país más de US$450 millones, y cuenta con 7 hoteles que totalizan más de 3,500 habitaciones, ubicadas en Puerto Plata, Boca Chica, Bayahibe y Punta Cana, y en adición tienen importantes inversiones inmobiliarias.
El evento fue a beneficio de la Fundación Oncologica del Este, contó con la participación de más de 100 jugadores, y se desarrolló con el formato bestball en pareja con hándicap al 80%. En el primer lugar Neto resultaron ganadores Carlos Medrano y Paul Guarino, en el segundo lugar Matias Sanchez y Rafael Blanco y en el tercer lugar Alberto Cohen y Franz Acevedo.
Así mismo, en la categoría de Damas, resultaron campeonas en el primer lugar Josefina Pichardo y Karina Mabrich y en el segundo lugar Mary Ledesma y Belen Gomez.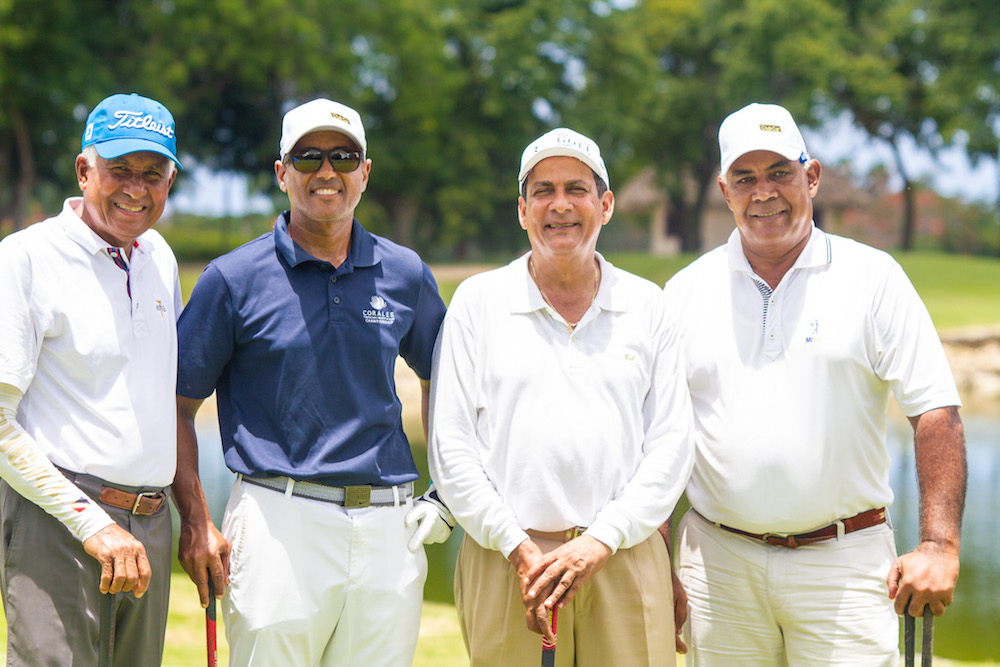 El evento contó con el apoyo del Ministerio de Turismo, además del Banco Popular Dominicano, ARS Simag, Banreservas, Air Europa, Consorcio Energético Punta Cana – Macao, Central Romana Corporation, LTD Hotel Casa de Campo, Hotel Hilton La Romana, Hotel Viva Wyndham Dominicus Beach, Hotel Viva Wyndham Dominicus Palace, Hotel Iberostar Hacienda Dominicus, Hotel Catalonia Gran Dominicus, Hotel Catalonia Royal La Romana, Hotel Dreams Dominicus La Romana, Hotel Be Live Collection Canoa, Igualmente, Hotel Whala Bayahibe, Banco del Progreso, Discoteca Kviar, Club Car, Grupo CSI, Golf Dominicano, Golfistas Dominicanos, Pernod Ricard Americas Travel Retail, Hotel Ancora Punta Cana, Talent & Management MH, Hotel Tracadero Beach Resort, Deportes 107, Álvarez y Sánchez, Cigar Country, CICOM, La Romana Bayahibe News, Cigar Country, Ferries del Caribe, Palmera Turística, Hotel Casa Hemingway, Runners Adventures, Restaurant Kukka Beach, Cervecería Nacional Dominicana, Odalis Audiovisuales, Alvarez & Sanchez, Caribbean Saona, Reptours, Industrias Banilejas, Hilda Peguero, Tonka Entertaiment, entre otros.