This post is also available in: Spanish
Imagine you live in a nice house where you can walk around as much as you want, three times a day a nice meal is prepared for you, and in the night you have sweet dreams in your bed that is dry and warm. One day you get really excited because you are going out for a ride and usually that means some hours of playing and running around.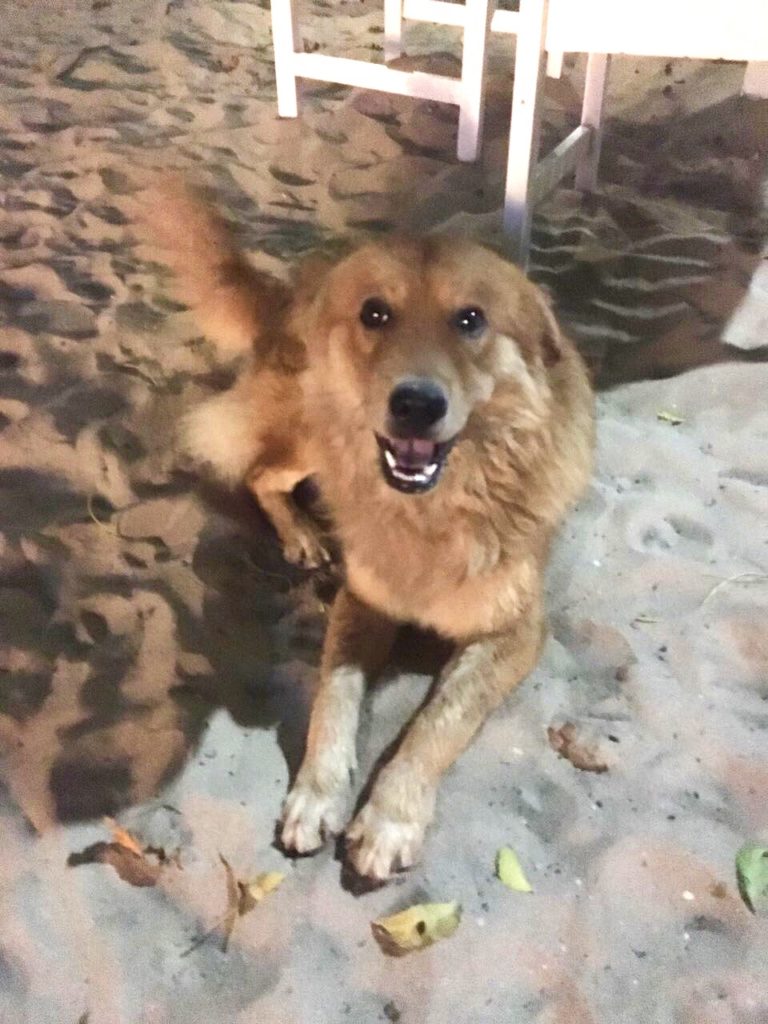 You arrive to an idyllic beach in Bayahibe, one of the most spectacular beaches in Dominican Republic. The moment you get out of the car you have nothing on your mind but a lazy day on the beach enjoying the sun. You take a dive in the clear blue water and relax under the palm trees. But then the night begins to fall and after this perfect beach day the only thing you want to do is take a good hot shower, have a meal and go to sleep in your soft bed.
There is only one problem. The car that they took you in left as soon as you stepped out of it and you have no clue how to return to your house. You start to wander around and make friends with the owners of the restaurants to see if they have a bit of food left to donate to you. When the beach turns completely dark you just rest your head in the sand dreaming about your home that you just seem to have lost.
This story just happened to two beautiful brother dogs who have been seen thrown out of a car and left behind on a beach in Bayahibe. They have been fed and pet by the owner of the new beach restaurant Anani Beach Club, but unfortunately they cannot stay there. Although we don't know much about the dogs, we do know that they are house trained, well-educated dogs who even give you a handshake. Their furr was shining and well trimmed when they arrived to the beach two days ago.
We hope that there is somebody in the community who would like to give these two brothers a good hot shower, some meals, and a warm bed to rest their head. Instead of them having to survive on the streets of Bayahibe, that has already enough dog mouths to feed.
Please contact Anani Beach Club at (829) 913-6542 if you can help.
* This article was contributed by Jorien van der Meij