This post is also available in: Spanish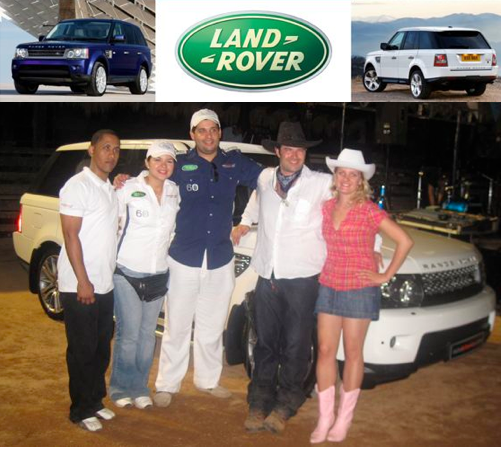 Last Saturday the 3rd of July, the Casa de Campo Dude Ranch came alive with an all-American celebration – the Ye Ol'Fashioned Hoedown, to celebrate the 4th of July weekend. Autobritanica Ltd. with their brand Land Rover were the main sponsors of the event and were a huge hit with the many families enjoying the event, as the photos in this article will show you….

A Land Rover Range Rover and a Land Rover Discovery 4, flanked either side of the main stage area, intended I thought, to display these beautiful cars and act as a kind of  'decoration' – as it turned out, the Land Rover's themselves became an extra attraction! Many of the families at the event, in between eating cotton candy or riding horses, spent some time admiring the Land Rovers – grilling Land Rover's sales team, climbing in and out, looking in the trunk and even nosing around under the bonnet! Of course all of Land Rovers brands make ideal family cars, so we can't say we were surprised that so many families fell in love with them! New Casa de Campo MUST-HAVE: a Land Rover – you heard it here first!!!
Admiring the Land Rover Discovery 4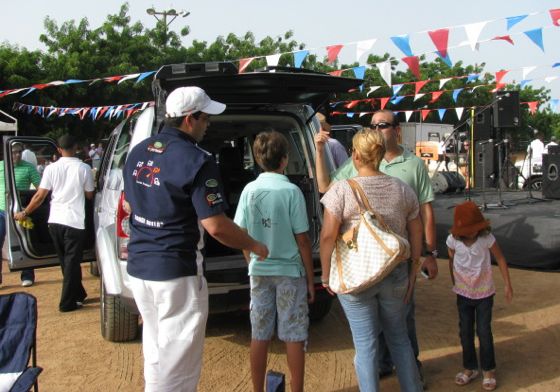 The following photos were sent to us by Land Rover – a collection of photos of families admiring the Land Rovers and some general shots of the Hoedown:
To read more about Land Rover, click here.
To read more about the HOEDOWN, follow these links:
Hoedown 2010: The Donkey Polo Mayhem…
Hoedown Photo Round-up! We need your Photos!
Photo of the Week: Kicking Ass!
This event was sponsored by AutoBritánica Ltd.