This post is also available in: Spanish
Toxic stress is a health concern affecting many of our families in the La Romana community. Many young children are being exposed to frequent, long lasting, and sometimes high stress situations. These long-term situations can become toxic as they are dangerous and can hinder the behavioral, emotional, and physical development of the child. The Maternal-Infant Health Annex (or MAMI, using the Spanish acronym), the teen clinic of Clínica de Familia La Romana and Hospital Francisco Gonzalvo, is currently piloting an initiative of educational health talks and activities to help address the problem of toxic stress.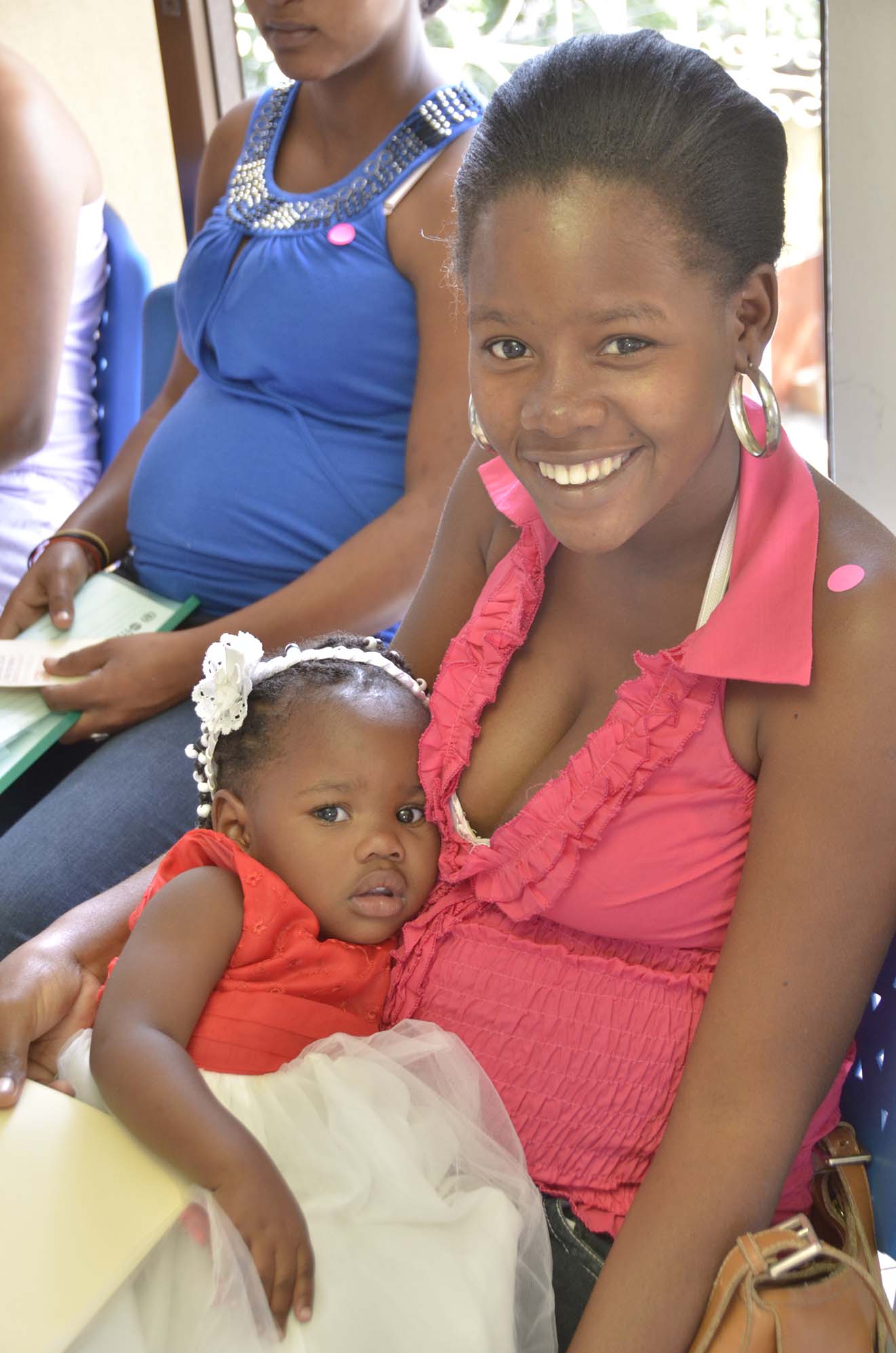 One of MAMI´s health educators, Carmen, often talks about her own experiences as a working mother trying to create a stable relationship to reduce her child's stress. She has been using the MAMI health education activities with her own child. She says, "I was actually already doing the activities we use in clinic. I am a mother who works all day long and I spend more time at work than I do at home, but the time I spend at home I want to focus on passing the time I have with her." She notes that the activities have been very helpful and she can see the impact on her child's development. She often gives the example of babbling with your baby. She notes that it shows your child that you are listening to them and care for them. Carmen has even created an activity that consists of a song to go along with diaper changes, making that time even more engaging, trying to use every-day opportunities as a space for growth and development. This continual engagement helps her child feel a secure attachment with her mother, thus helping her fight against the stress in her environment.
The teen mothers at MAMI have also been very receptive and engaging during the pilot of the toxic stress initiative, asking questions and learning why fighting with your partner in front of the child negatively impacts him or her. They especially enjoy the activity time at the end of the discussion where they try out and practice our activity of the day with their baby. Through our new education program we hope to give our teen mothers in the MAMI the tools they need to intervene early and reduce the impact of toxic stress in the lives of their children.
For more information regarding our new program or other programs at Clínica de Familia La Romana please contact us at: [email protected]. Our website: www.clinicadefamilia.org.do or call at 809-813-2934.
Clínica de Familia La Romana

Find out more about the Clínica de Familia La Romana at:

You can also watch an informative 18 minute video in English about Clínica de Familia's programs and services at: www.clinicadefamilia.org.do/video.