This post is also available in: Spanish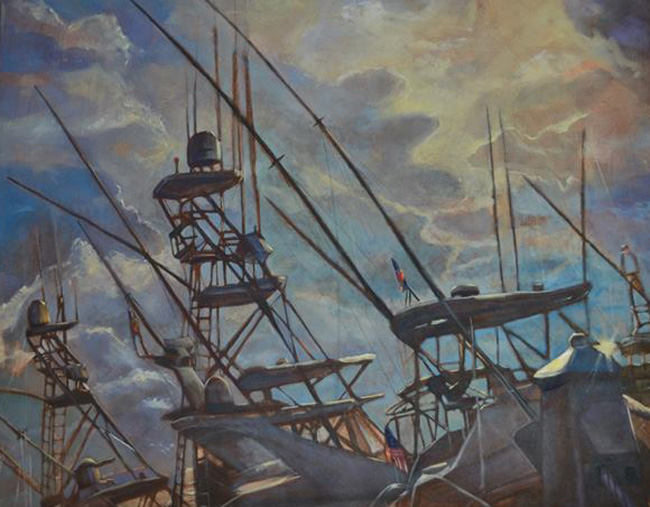 Next Thursday the 12th of June, at 7:30pm, The Gallery in Altos de Chavón will host a cocktail to celebrate the opening of a spectacular art exhibition which will be displaying the art works of several graduates from the Altos de Chavón School of Design who were also prize-winners in the most recent edition of the National Biennale of Visual Arts.
The National Biennale of Visual Arts is one of the most important artistic events in the Dominican Republic and consists of a large central exhibition space in the Museum of Modern Art in Santo Domingo. Of all the works displayed, a panel of judges selects the winners, and now we have the privilege of seeing the winning pieces right here in Altos de Chavón – a bit like our own little Hall of Fame, but for artists!
The Biennale emphasizes the development and exposure of national talent, as well as advancement in the field of artistic research within our sociocultural context and it is open to citizens and foreign artists that have been living in the Dominican Republic for a minimum of 5 years.
This year some graduates from the Altos de Chavón School of Design were chosen as winners, among them Wali Vidal, Alejandro Pérez, Angel Jimenez, Gabriel Castillo, Modesto Santiago, Obed González and Rafael Almanzar. We congratulate these winners and cannot wait to see their fantastic art in the "Hall of Winners"!
"HALL OF WINNERS" OPENING COCKTAIL

When: Thursday 12th of June, 7:30pm

Where: Altos de Chavon Main Gallery

Price: Free

Contact: (809)523-8470
The exhibition will be open from the 12th to the 24th of June.