This post is also available in: Spanish
Grupo Viamar was happy to present their first golf invitational tournament last Saturday, August 5th at the La Romana Country Club. The event which recognized their 54th anniversary was in benefit of "Quiéreme como soy" and drew the participation of approximately 100 golfers from prominent businesses in the Dominican Republic to Casa de Campo's verdant grounds. Teeing off around 9:00a.m. in a 2-Man Scramble format, golfers gladly played the course's original 18 holes, with refreshments throughout before celebrating a luncheon and awards ceremony at the country club.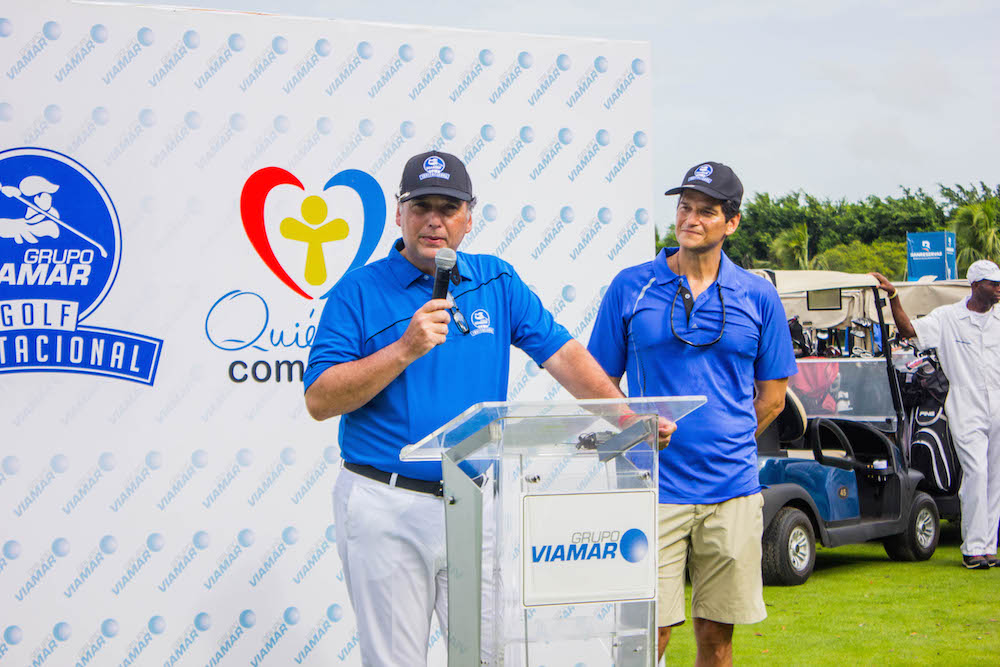 To kick off the event, Fernando Villanueva, president of Grupo Viamar, thanked Casa de Campo and its president, Andrés Pichardo along with the tournament's many sponsors and players for coming together to bring attention to their charity, "Quiéreme como soy," which seeks to promote the inclusion and development of persons with disabilities into society, and enjoy a day of golf. As he had previously stated at a cocktail when first announcing the event, golf has always been one of the company's passions: "With this tournament we continue to demonstrate that we have always been one of the allies of golf; with all of our brands. We will continue to support this sport now and in the future." Grupo Viamar plans to make the tournament an annual one, and considering the amount of fun they had over the weekend we expect to see their return!
Fruit juices, cocktails, hot dogs and french fries made the morning round of golf especially tasty on this particularly warm, but breezy Saturday. Golfers celebrated the camaraderie and competition of golf; yet unfortunately, no one took home the grand prize for the Hole in 1, which was a vehicle by one of the brands represented by Grupo Viamar! Luis Velasquez earned the title for "Closest to the Pin" while Jose Richardson won "Longest Drive" and "Most Precise Drive." Socrates Cuello and Javier Cuello were the tournament's Gross Champions at 63 strokes, while in the ladies category, Modesta Morel and Mary Ledesma earned Net Champions at 73 strokes. See the full list of winners below.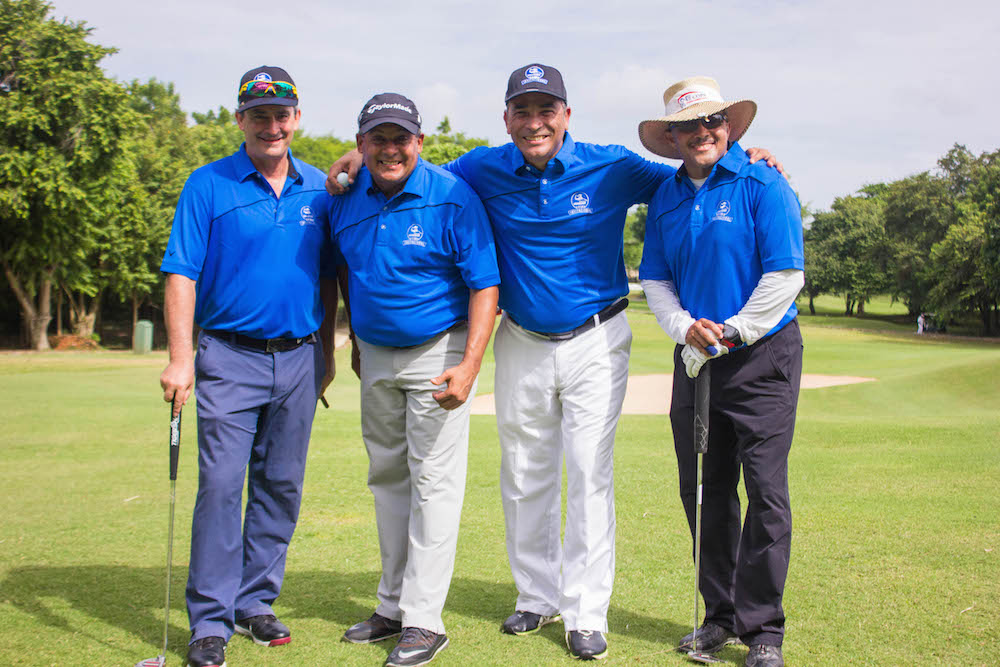 Grupo Viamar 1st Invitational Golf Tournament Results

Gross Champion:Socrates Cuello & Javier Cuello 63

Category A

1st place: Gustavo Estrella & Francis Melo 60

2nd place: Manuel Pappaterra & Manuel Pappaterra hijo 63

3rd place: Jose T. Contreras & Juan J. Contreras 64

Category B

1st place: Marco Henriquez & Ramon Cruz 61

2nd place: Ramon Ortega & William Mallamud 63

3rd place: Denis Batista & Gerardo Genao 64

Category C

1st place: Luis Gonzalez & Andres Olavarria 69

2nd place: Victor Casanova & Oswaldo Hurtado 70

3rd place: Adrian Guzman & Edigarbo Garcia 71

Women's Category

1st place: Modesta Morel & Mary Ledesma 73

2nd place: Franchesca Paez & Sandy Angeles 77

3rd place: Sonia Villanueva & Josefina Pichardo 79

Most Precise Drive #1: Jose Richardson

Longest Drive #18: Jose Richardson

Closest to the Pin #13: Luis Velasquez
View more photos from Grupo Viamar's 1st Invitational Golf Tournament taken by Laura Perdomo last Saturday, August 5th, at the La Romana Country Club: