This post is also available in: Spanish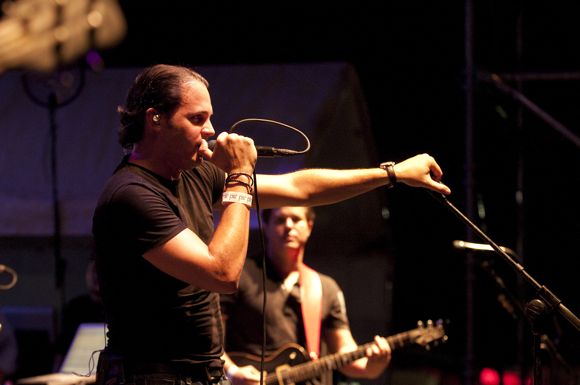 This past Friday evening, the 13th of November, NINECIRCUS, the Dominican rock-pop band opened for the Killers, at the Estadio Olympico in Santo Domingo.
The band were personally selected by the Killers crew, no doubt for their exceptional talent, great music and up-beat vibe.
Benny Abad, NINECIRCUS' manager told us that the crowd of about 9,000 LOVED NINECIRCUS – they were singing along with the songs and even demanded an encore!
Here is a message from NINECIRCUS, to all the fans who were there at the concert:
Gracias por habernos apoyado en The Killers!  Nos veremos otra vez pronto.

(Thank you for having supported us at The Killers concert! We'll see you again soon!)
Here are the photos we have received from the performance so far:
More about NINECIRCUS here:
An interview with Eliseo, lead singer of NINECIRCUS
Al Ritmo de los Corales: Concert with NINECIRCUS
NineCircus Rocking Out for a Good Cause!