This post is also available in: Spanish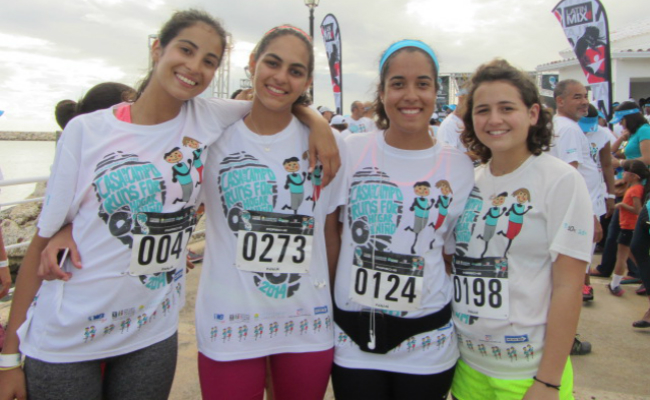 Hi folks! Just so you know, it's the last week to sign up for the Casa de Campo Corre for Hogar del Niño, happening THIS SUNDAY. The weekend promises to be a beautiful one, so it will be an excellent time to get outdoors, run with friends, and work off some of the extra calories we all will take in over Thanksgiving Day. Best yet, the run contributes to the wonderful cause of the Hogar del Niño.
As this is the time of the year to be thankful and remember to give back, we hope you will dedicate the run to a loved one, and participate in this fun charitable way to donate to the Patronato Benéfico Oriental (PBO).
Xioma Menéndez, President of the Hogar del Niño, encourages us to run and shares the importance of sports for the children of Hogar del Niño:
"100% of the proceeds go directly to our programs. Casa de Campo Corre por Hogar del Niño is meant to empower children and youth through sports. The second phase of our Sports and Cultural Pavilion at Hogar was possible thanks to last year's run. At PBO, we believe that sports play an important role in the healthy development of a child and we are committed to making it an important part of our Center's day. Sunday is going to be an amazing day to spend with the family, with runs for everybody: 42K, 21K, 10K and 5K. The event actually starts on Saturday, with the Pasta Party beginning at 6pm, where you will pick up your kits and have a chance to learn a little bit of what Sunday is going to be like."
– Xioma Menéndez
To sign-up for the run, simply visit uepatickets.com or contact Hogar del Niño, details below. Here is a look at the pictures from last year's amazing run on December 6, 2014: 



Casa de Campo Corre for the Hogar del Niño

When: THIS Sunday, November 29th

Hours:

5k & 10k: 8am
21k & 42k: 6am

Cost:

Spectators: RD$500
5k: RD$1,180
10k: RD$1,820
21k & 42k: RD$2,890

(These prices will be available until the day of the event. For Sunday pricing before the run, please check the flyer below)

Registration: Uepa Tickets (Jumbo and CCN) or the Hogar del Niño.

Contact: [email protected] / (809) 523-8901 / (809) 556-3181