This post is also available in: Spanish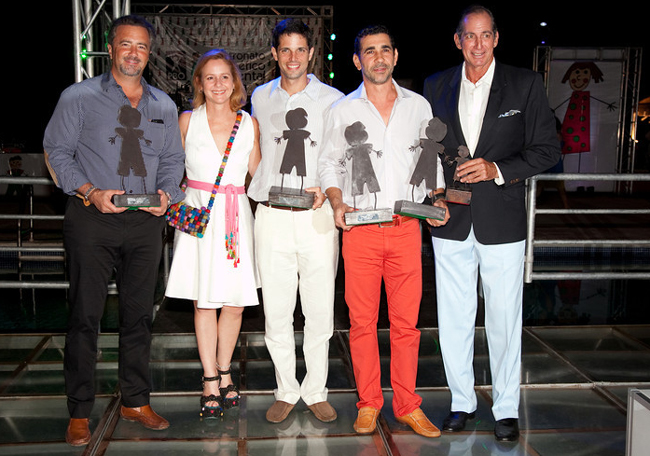 "Giving opportunities, giving hope, giving love, giving knowledge, giving health" said Merrilee Gagnon when asked what the HOGAR means to her. And as many of the several hundred guests of the Hogar del Niño dinner-dance party celebrated on Saturday February 15th gave similar responses, it is clear that "giving" is the key. 
The Casa de Campo community of givers came out in force on both Friday and Saturday the 14th and 15th of February in support of the Hogar del Niño and their annual fundraising weekend. Activities included polo, tennis and golf tournaments, as well as a Zumbathon, bike ride and homes and gardens tour around the Casa de Campo resort.
To end the fine celebration, a grand party was celebrated on Saturday evening at the La Romana Country Club, where everyone had plenty more chances to keep giving, with a small silent auction, as well as with the sale of special Hogar del Niño golf flags which had been signed by Pete Dye, Alice Dye and their son P.B Dye.
Following cocktails around the pool, the dinner was served at tables decorated simply with white balloons, that glowed in the light of the full moon.
Before the dancing to the live band and with DJ Luz, the prizing-giving ceremony took place with the winners of the polo, golf and tennis tournaments receiving trophies in the shape of the children featured in the Hogar del Niño logo. Very cute.
Thank you to the Hogar del Niño for another fabulous event and thank you to you all for being such a lovely generous community! Keep on giving!
The following collection of photos were taken during the 17th annual Hogar del Niño fundraising weekend at the dinner-dance party at the La Romana Country Club, Casa de Campo: