This post is also available in: Spanish
Gino in Trastevere is an authentic Italian restaurant located in Altos de Chavón, located on a lofty terrace with a panoramic view of the Chavón River and the famous Dye Fore golf course.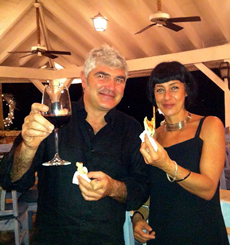 Gino In Trastevere in Altos de Chavón is owned by Claudio Angeloni from Italy, whose family have owned and successfully ran the Gino In Trastevere franchise of Italian restaurants in Italy and around the world for more than 100 years. Making Gino In Trastevere the most authentic Italian restaurant in Casa de Campo – if not the entire Dominican Republic!
With a new and enhanced menu, diners can enjoy a delicious range of excellent quality dishes, such as Linguine with half lobster and Red Snapper or Mahi encrusted in potato or zucchini – as well as many more traditional Italian dishes we all love!
Your hosts; Luciano and Federica (pictured right) look forward to meeting you soon!
Margarita pizza from Gino In Trastevere, Altos de Chavón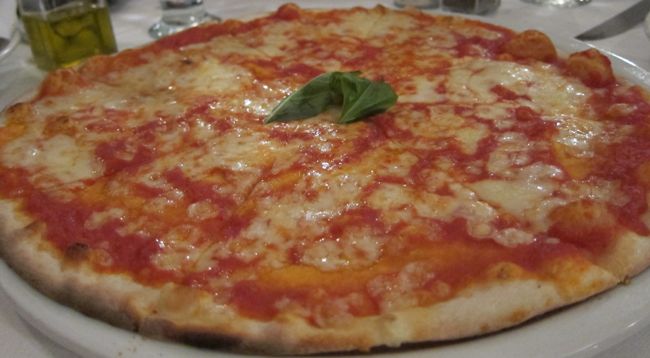 The menu at Gino in Trastevere offers a wonderful selection of stone oven baked pizzas and fresh pastas, meat and seafood dishes as well as daily specials. Pizza is also available to take-away.
Located in the magical Altos de Chavón artist's village, the interior design and atmosphere at Gino in Trastevere is relaxed and rustic. The outside terrace has wonderful view of the river and is the perfect place to enjoy a pre-dinner drink or even a romantic sunset cocktail.
Gino In Trastevere is open daily with the following schedule:

Lunch: 12pm – 2:30pm
Dinner: 7:30pm – 11:30pm
(Closed Wednesdays.)

Reservations: (809) 951-1897,  [email protected]com