This post is also available in: Spanish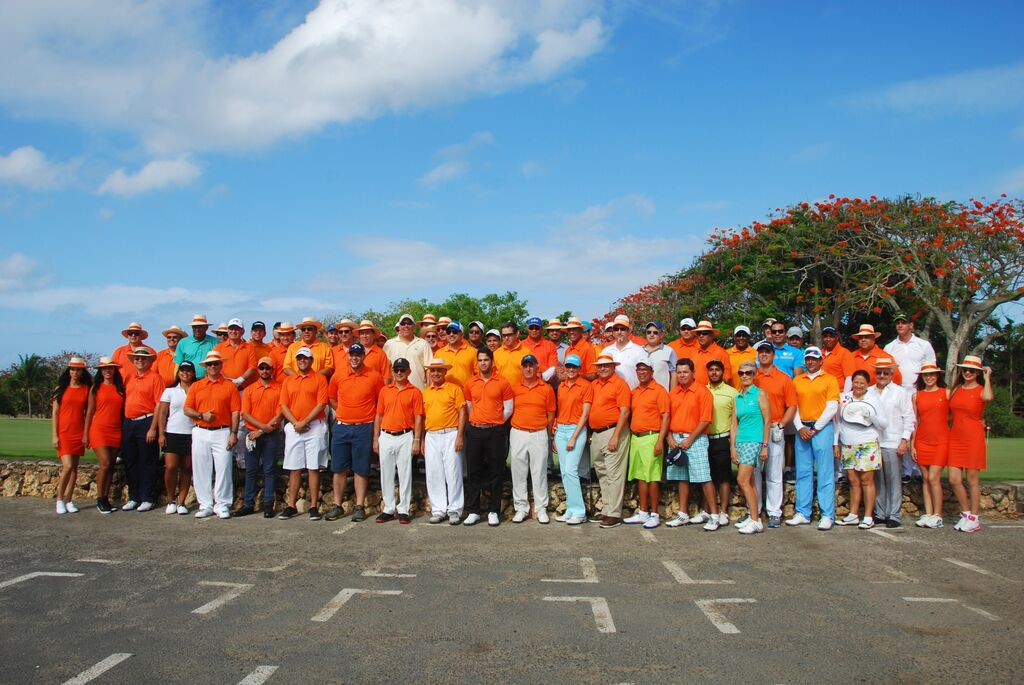 Last Sunday, June 14th, with the attendance of more than 100 national and international golfers, General de Seguros successfully held its first ever General de Seguros Golf Cup in The Links golf course here in Casa de Campo.
Mr. Simón Mahfoud, CEO of the company, offered a few welcome words to those who attended the event to kick off the tournament at 8:30am. As the day went on all of those taking part in it were presented with tobacco, refreshing drinks and many other attentions during the tournament from the company executives.
The winning couple was the Enrique y César Rodríguez twosome, who were crowned champions with a net score of 65 strokes. In addition to receiving their trophies, the couple was elected, for the second consecutive time, to represent Dominican Republic in the World Corporate Golf Challenge in Cascai, Portugal, next June 30th.
Tournament results:
Category A
1st place: Eduardo Muñoz & Juan Mejía – 60
2nd place: Luís Menicucci & Cristhian Rodríguez – 62
3rd place: Gianfranco Regazzoni & Luis Escolastico – 63
Category B
1st place: Giovanni Atencio & Jose Reynoso – 65 (Por desempate)
2nd place: Rafael Núñez & Darío Múñoz – 65 (Por desempate)
3rd place

: Pepe Oliva & Ruddy Daly – 66
Category C
1st place: Andrés Veloz & Carlos Veloz – 64
2nd place: Jose Rivero & Raul Zajia – 65
3rd place: Bruce Jhonston & José Suero – 66
Otros prizes:
Best approximation shot, hole 16: Eduardo Muñoz
Best approximation shot, hole 13: Luis Victoria
Best approximation shot, hole 8: Gustavo Brouchek
Best approximation shot, hole 5: Julio Bournigal
Longest drive: César Rodríguez
The activity concluded with some words from Mr. Mahfoud, who thanked the support of every of the clients and stockholders taking part in the 1st General de Seguros Golf Cup, which will be institutionalized as an annual event from this year onwards.