This post is also available in: Spanish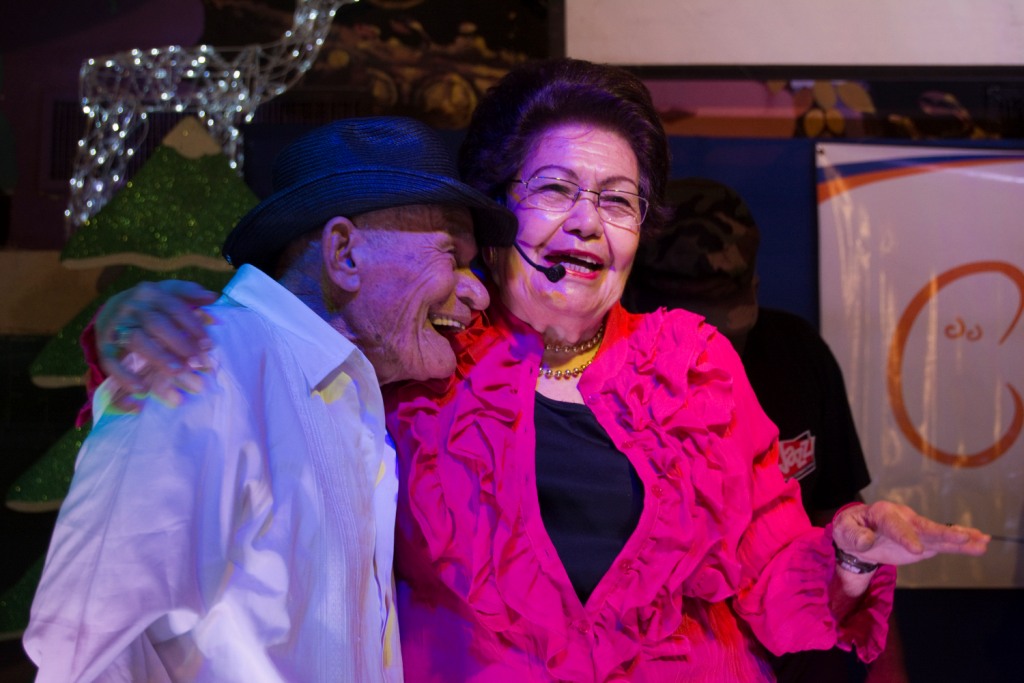 Fundacion NTD Ingredientes each year celebrates a Christmas lunch for the elderly community of different nursing homes around the Dominican Republic. The event this time was celebrated at the Naco Club in Santo Domingo and it reunited more than 100 elderly of 38 different institutions, including the Padre Abreu Nursing Home in La Romana.
This year for the first time institutions from San Juan de la Maguana, Neyba, Navarrete, Monte Plata and San Pedro de Macorís participated in the activity.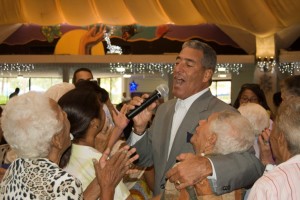 The event had presentations and performances by the "Coro del Banco Central" (the Central Bank choir), christian music by Massiel Reyes, 4Ever Fusion-Duo Lindo, Nini Cáffaro and Joseito Mateo.
The elderly people also showed off their own talents and performed with 4Ever Fusion, including 109 year old Manuel Encarnación, a member of the San Lucas nursing home located in San Pedro.
The director of the "Fundación NTD Ingredientes", Sandra Aponte, was very grateful for all the support given by the sponsors and the volunteers that attended and showed enthusiasm in the activity.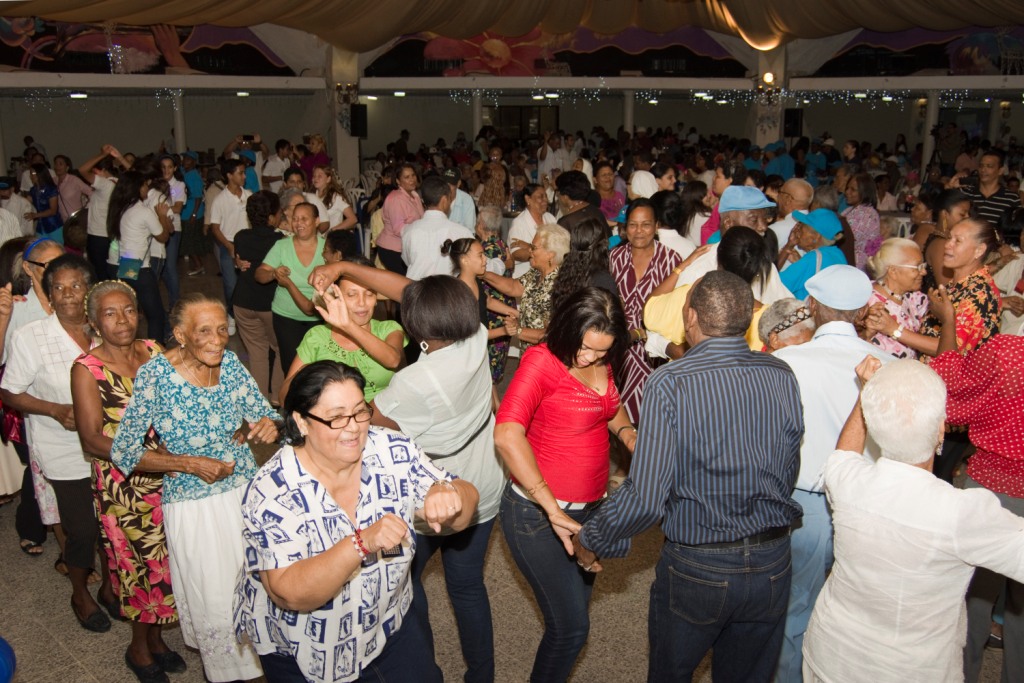 Congratulations to all the people that helped this activity that turned out to be a total success!
About Fundación NTD Ingredientes  Fundación NTD Ingredientes is a non-profit institution. It has been created to help and support the elderly community of the Dominican Republic The Fundación NTD Ingredientes foundation was created with the mission of improving the quality and welfare of members of the Nursing Homes of the Dominican Republic, raising awareness among the communities and government on the needs of these homes, with the purpose of ensuring comfort and their dignity on the last stage of their lives.
For more information visit: www.fundacionntdingredientes.org
"We all want to live, but none of us like the idea of growing old. There are no facilities, no development, people still feel sad when visiting nursing homes in our country…this reality must be changed. I have my family today, but I do not know if tomorrow I will have them and I may not have enough money to pay for one of these homes. What would happen to our parents if we pass away before they do? Let's start by gradually improving our nursing homes, it's up to us to continue exploring. It is always said that children are the future, but growing old is actually OUR future"

— Maria Fernanda Ortega, Deputy Managing Director of the Fundación NTD Ingredientes foundation
About the Padre Abreu Nursing Home The Padre Abreu Nursing Home was founded in 1954 by initiatives of Father Abreu, who acting in response to the absence of shelter and protection of the elderly in the town of La Romana. At this time, they established a small home in the "La Aviación" sector, giving it the name of "Bethania Nursing Home." Later the home was transferred to the Juan Utrera street, whilst a new home was constructed on land donated by the Central Romana Corporation and thanks to the efforts of many local residents, this wonderful and peacful home that today takes care of 55 adorable grandpas and grandmas is known as the "Hogar de Ancianos Padre Abreu" in honor of Father Abreu who passed away in 1981. Prolongación Guacanagarix, Quisqueya, La Romana Tel.: 809-556-8643