This post is also available in: Spanish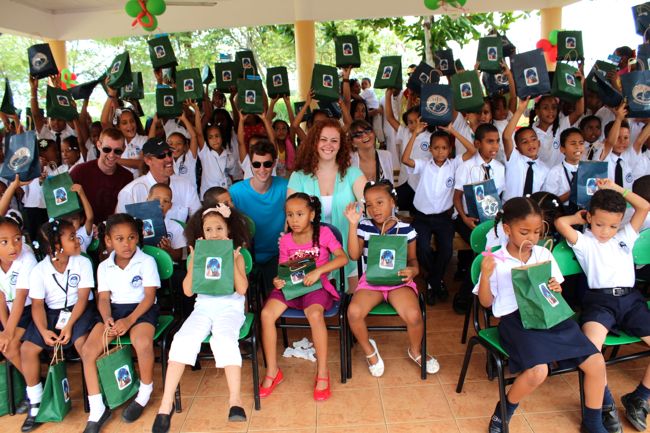 Last Monday the 30th of December, for the children of the Primaria MIR (the primary school of the Fundación MIR) 3 Kings Day arrived early!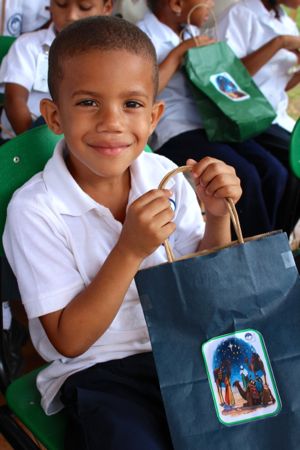 The children from Kinder to the 4th grade, came into school on their school holidays to meet and greet the Eran and Taly Viner and their 3 children, whose kind donation meant that the Fundación MIR was able to surprise them all with presents!
The children all neatly dressed in their Fundación MIR uniform, sat patiently for their special guests to arrive, and when they did met them with such love, enthusiasm and excitement that we can have no doubt that the Viner family will return soon – perhaps with even more presents.
In the spirit of giving, before the children were presented with their gifts, they first presented a gift of their own – a holiday performance from each class, which was so adorable some of the special guests were moved to tears.
Then arrived the moment for the presents – and much to the surprise of everyone, 3 Kings arrived, the same 3 Kings who had performed in the Fundación MIR Nativity play in Altos de Chavón the previous week! And so with the help of the 3 Kings and their children, Eran and Taly Viner gave the presents to each child, who received them with beaming faces and hugs of gratitude.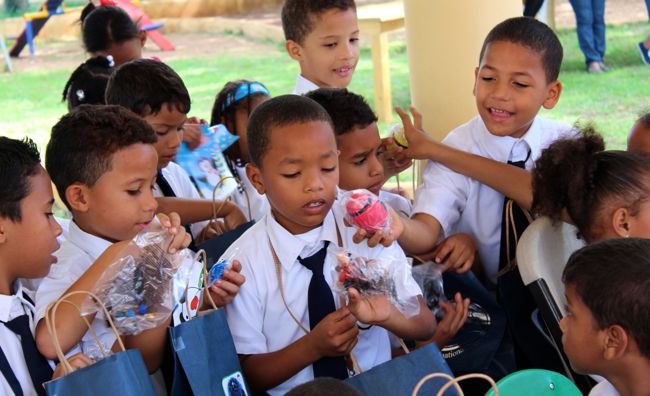 It was a beautiful activity at the Fundación MIR which also saw the participation of Lian Fanjul de Azqueta, founder and president at the Fundación MIR, Lyanne Azqueta, vice-president of the Fundación MIR, as well as Marita Fierro, who has been a big supporter if the cause for many years.
The following collection of photos were taken at the Fundación MIR in La Romana: 
The Fundación MIR is a non-profit organization which works to provide education to the children of the greater La Romana area, who are most in need. They run 3 schools; the MIR Esperanza (boys vocational school), the Escuela Tecnica Vocacional Fundación MIR (girls vocational school) and the Primaria MIR (infants school).

For more information on the Fundación MIR and to make a donation, visit their website: www.FundacionMIR.org

To make a donation contact the MIR office in Casa de Campo (809-523-8270) or in West Palm Beach (561-366-5095). Donations are tax deductible for US Citizens!

To find out more and see photos and articles of events organized by the Fundación MIR – click here!