This post is also available in: Spanish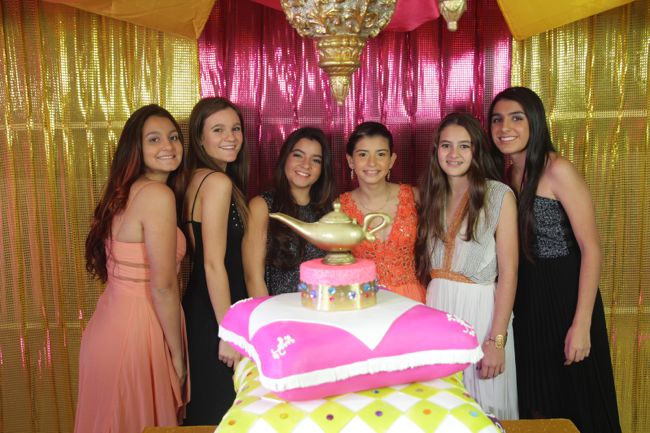 A big congratulations and happy birthday to Frances Genao Baez who recently celebrated her 15th birthday at the Casa de Campo Yacht Club with a fabulous "Arabian Night" themed party!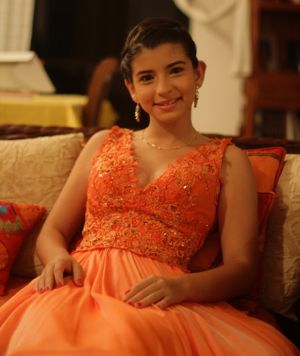 Surrounded by her closest friends from the Abraham Lincoln School in La Romana, as well as her family, Frances celebrated in true "Eastern" style with a party she will never forget!
"It was middle eastern themed. We had a beautiful cake shaped like cushions with a genie lamp on top," Frances told Casa de Campo Living. And as you can see from the photos this cake was nothing less than spectacular! At the center a glittering gold and pink Arabic boudoir, this gorgeous cake almost outshone all the beautiful girls who chose the spot to pose for the birthday portraits.
The food, catered by William Perez of Crema restaurant and bakery in La Romana, was also Eastern themed; falafel, shish kebabs, pita and hummus, delicious treats accompanied by a sweets bar with a chocolate fountain brownies, blondies, cake pops, as well as rose water and lemon turkish delights.
The icing on the cake, so to speak, was the decorations, which at the rub of the genie's lamp magically transformed the Casa de Campo Yacht Club into an Eastern paradise. This incredible transformation was overseen by good family friends Paul Leonor owner of Soluciones Ingeniosas and Edgar Demorizi owner of Solueventos. "They did a great job," Frances told us.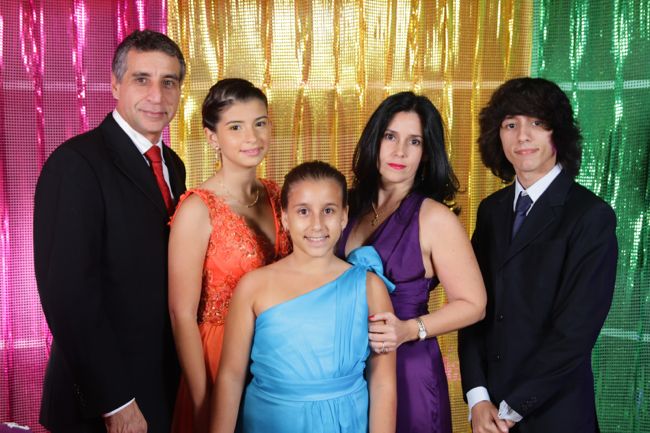 "I loved my birthday party and I would like to say a big thank you to my parents [Joseph Baez and Haydee Baez Cordero] for organizing an awesome party", said the birthday girl who glittered in the most radiant full-length orange gown.
The following collection of photos were taken during the 15th birthday party of Frances Genao Baez at the Casa de Campo Yacht Club: